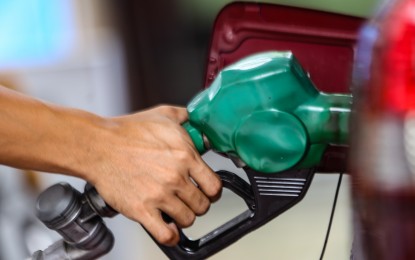 MANILA – Pump prices will increase for six weeks in a row as fuel companies announced another price hike starting 12:01 a.m. on Aug. 22.
Price increases on Tuesday are tamer compared to the past three weeks as Caltex, Cleanfuel, Seaoil and Shell will hike gasoline prices by PHP1.10 per liter and diesel products by PHP0.20 per liter.
Except for Cleanfuel, the three oil firms will also increase kerosene prices by PHP0.70 per liter.
Other local oil players are expected to follow suit.
According to OilPrice.com, global oil prices eased last week following the weak economic data released by China. However, the tighter supply has supported the prices in the world market.
As of this writing, United States benchmark West Texas Intermediate traded at USD81.75 per barrel while European benchmark Brent crude traded at USD85.29 per barrel.
In the Philippines, retail prices of gasoline recorded a net increase of PHP16.54 per liter, diesel at PHP10.20 per liter and kerosene at PHP7.85 per liter. (PNA)