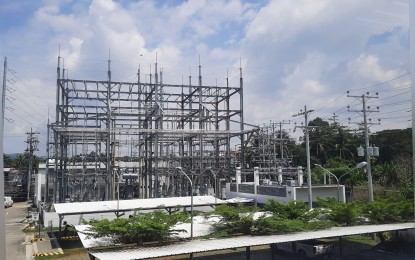 MANILA – The Davao Consumer Movement (DCM) and the Tagum City Chamber of Commerce and Industry (TCCCI) anticipates drastic improvement in the power service in Davao once House Bill (HB) No. 6740 is passed into law.
This bill seeks to expand the franchise of AboitizPower unit Davao Light Power and Company, Inc. (DPLC) to the municipalities of Asuncion, Kapalong, New Corella, Sam Isidro and Talaingod, and in Tagum City and Island Garden City of Samal, all in Davao del Norte; and in Maco, Davao de Oro.
Authored by Pwersa ng Bayaning Atleta (PBA) Party-list Rep. Margarita Nograles and co-authored by Ilocos Norte 1st District Rep. Sandro Marcos, Camiguin Lone District Rep. Jurdin Jesus Romualdo and Davao del Sur Lone District Rep. John Tracy Cagas, HB 6740 also seeks to amend the existing franchise of Northern Davao Electric Cooperative, Inc. (Nordeco) by reducing its franchise.
"We are very happy to see our leaders – despite their political leanings – unite to support legislation that will only bring good to the people of Davao del Norte. We hope that we can work together in pushing this bill until it is approved by the President," TCCCI president Aerol Conde said in a statement shared to the Philippine News Agency (PNA) Tuesday.
The bill was refiled after President Ferdinand R. Marcos Jr. vetoed HB 10554, with the same intention of extending and expanding the franchise term and areas of DPLC, citing "legal and/or constitutional challenge due to the apparent overlap and possible infringement into the subsisting franchise, permits, and contracts previously granted" to Nordeco.
"I remain committed to the pursuit and attainment of this objective in a vigorous and systematic manner, with utmost respect for the concomitant rights of the public service entities engaged in supplying electric service," Marcos said in his veto letter to Congress in July.
He noted that with Nordeco's franchise ending in 2023, "House Bill 10554, aims to kill the (electric cooperative's) franchise," a violation of Section 27 of Republic Act No. 9136 or the Electric Power Industry Reform Act (EPIRA) of 2001 that allows franchises to continue operating over their full terms.
"During the committee hearing on Aug. 14 on House Bill Nos. 6740, 5077, 7047, and 6995 which seek to expand the franchise area of Davao Light to parts of Davao del Norte and Davao de Oro, we saw how our leaders united for the common good of their constituents," DCM convenor Ryan Amper said.
The consumer and business groups in Davao are looking forward that more areas in Davao del Norte and Davao de Oro will benefit from the lower power rates of DLPC at PHP8 per kilowatt hour compared to Nordeco's rate of PHP14 per kWh.
"Over the years, Nordeco has suffered from losses and conflicting factions within the cooperative which have led to inadequate infrastructure, piling debts to service providers including power suppliers, canceled power supply contracts, excessive systems losses, and failure to energize parts of its franchise area even up to this time. The local government units of the franchise area reached out to the Nordeco Board of Directors to improve their service, and the problems of Nordeco persisted," read HB 6740's explanatory note. (PNA)