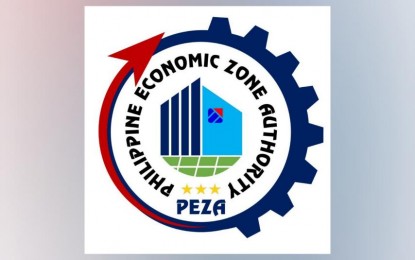 MANILA – Project approvals in various economic zones nationwide hit PHP111.2 billion as of Sept. 7, 2023, Philippine Economic Zone Authority (PEZA) Director General Tereso Panga reported Friday.
In a statement, Panga said the latest investment approvals figure are higher by 180.6 percent compared to the same period a year ago.
The PEZA Board approved 27 projects, amounting to PHP14 billion, during its meeting on Thursday (Sept. 7).
Data shared by PEZA showed that 11 of these projects are export enterprises that will be located in Batangas, Cavite, Laguna, Davao del Norte and Cebu.
The Board also approved five information technology enterprises projects to be located in Makati, Cebu, Laguna, and Pasay; five facilities enterprises in Batangas and Laguna; two ecozone projects in Occidental Mindoro and Cavite; two domestic enterprise projects in Batangas and Laguna; and two logistics enterprise projects in Batangas and Cavite.
"So, we are on track on not just realizing our target for the year, which is 10 percent increase in investments. These are all aligned with the targets of other key industries such as electronics, IBPAP (IT and Business Process Association of the Philippines), where we expect also the Philippines to achieve a 6 to 7 percent growth rate, which is one of the best performing economies in the region," Panga said.
Currently, PEZA is operating a total of 422 ecozones across the country, the biggest of which are in Metro Manila, Calabarzon, Central Visayas, Central Luzon and Western Visayas.
These ecozones are host to 4,372 locator companies.
"PEZA plays an important role in realizing this objective as we are the agency pioneering ecozone development in the country. Since its founding, PEZA has contributed PHP4.177 trillion to the national coffers. Ecozones have also played a crucial role in attracting foreign direct investments that generate the much-needed jobs, exports, local and national revenues, and other economic opportunities for the Philippines," Panga added. (PNA)