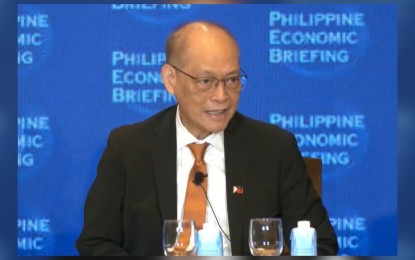 MANILA – The Department of Finance (DOF) is proposing the temporary reduction of rice import tariffs to help reduce prices.
In his weekly press chat last Friday, DOF Secretary Benjamin Diokno said while price controls, when carefully calibrated and closely implemented, are effective in the near term, they also have adverse effects if allowed to linger for a longer period.
"The President has directed the economic team to implement measures that will mitigate the negative impact of the price controls on rice retailers and farmers," Diokno said. "We need to adopt a comprehensive approach to help ensure that rice supply remains sufficient at reduced prices."
Diokno said the DOF in particular is proposing the reduction of the 35 percent rice import tariff rates, both Association of Southeast Asian Nations and MFN (most favored nation) rates, temporarily to zero percent or a maximum of 10 percent to arrest the surge in rice prices.
The DOF is also encouraging the timely importation of rice by the private sector; full implementation of the Super Green Lane that authorizes the use of Electronic Data Interchange that will allow the advance processing and clearance of the shipments of the country's topmost qualified importers; and cooperation with tollway concessionaires and operators for the temporary exemption of trucks that cater to agricultural goods from the increase in toll fees.
Diokno also cited the need to curb non-competitive behavior in the rice industry by aggressively pursuing cases of hoarding, smuggling, and economic sabotage; strictly monitoring the prices of imported rice in the logistics chain; and encouraging the public, including retailers, to report individuals violating price caps on rice.
"At the same time, we have to pursue programs to protect vulnerable sectors by safeguarding our farmers from the effect of the price ceiling; provide targeted subsidies to small traders and retailers of rice; and provide support to low-income households to address the impact of the surge in rice prices," he said.
Diokno said the national government is also implementing improvements to its rice information analysis, with focus on forward-looking indicators.
"To help guide policy decisions, it is important to have timely, granular, and accurate information on the status of the rice industry. In this regard, the government must also devote more resources in satellite-based technology and data analytics to complement the dashboard," he said.
Diokno said the Inter-Agency Committee on Inflation and Market Outlook also continues to monitor and anticipate developments of key commodities through the creation of an agricultural monitoring dashboard, and the use of science and technology in agricultural monitoring, evaluation, and analysis. (PNA)