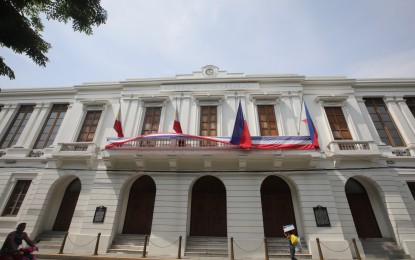 MANILA – The Bureau of the Treasury (BTr) on Tuesday partially awarded the re-issued seven-year Treasury bonds (T-bonds).
With a remaining term of 6 years and 10 months, the bond series was awarded at an average rate of 6.370 percent.
The auction was 1.9 times oversubscribed as total submitted bids reached PHP57.8 billion.
With its decision, the BTr raised PHP9.9 billion out of the PHP30 billion offering, bringing the total outstanding volume for the series to PHP34.7 billion.
"The 7-year Treasury bond average auction yield stood at 6.37 percent, lower versus the comparable 7-year PHP BVAL (Bloomberg Valuation Service) yield at 6.42 percent as of September 11, 2023," Rizal Commercial Banking Corporation (RCBC) chief economist Michael Ricafort said.
Ricafort said this is amid recent signals that the central bank's 2 to 4 percent inflation target could be achieved in the first quarter of 2024 despite higher rice and oil prices.
"The 7-year T-bond auction yield is also relatively lower after the peso exchange rate, still relatively stronger recently at 56.70, among the strongest in a week and better vs. 56.99 posted on September 7, 2023," he said. (PNA)