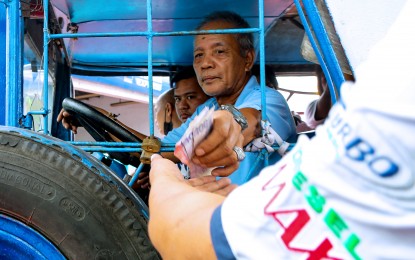 MANILA – Motorists and consumers should brace for hefty oil price hikes on Tuesday, September 19 -- the eleventh straight week that oil firms increase pump prices.
In separate advisories, Caltex, Cleanfuel, Phoenix Petroleum, Seaoil, Shell, and PTT Philippines will increase prices of gasoline by PHP2 per liter and diesel by P2.50 per liter.
Caltex, Seaoil, and Shell will also hike kerosene prices by PHP2 per liter.
Other oil companies have yet to announce the price adjustments but are expected to follow suit.
With the price adjustment last week, gasoline prices have increased by PHP18.64 per liter since the start of the year, diesel prices by PHP12.70 per liter, and kerosene prices by PHP10.65 per liter.
Oil industry analysts expect that global oil prices will reach USD100 per barrel this year due to output cuts by Russia and Saudi Arabia, as well as the rising demand from China.
As of this writing, West Texas Intermediate (WTI) crude is trading at USD91.61 per barrel while Brent is selling at USD94.64 per barrel.
In the first week of the year, WTI and Brent were trading at around USD80 and USD75 per barrel, respectively. (PNA)