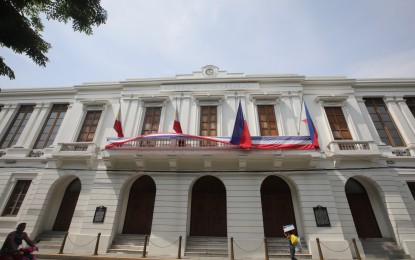 MANILA – The Bureau of the Treasury (BTr) on Monday fully awarded bids for Treasury bills (T-bills).
The 91-, 182-, and 364-day T-bills fetched average rates of 5.552 percent, 5.939 percent, and 6.073 percent, respectively, all lower than
previous auction results and secondary market rates.
The auction was 3.7 times oversubscribed, attracting PHP55.7 billion in total tenders.
The BTr raised the full program of PHP15.0 billion for the auction.
In a comment, Rizal Commercial Banking Corporation (RCBC) chief economist Michael Ricafort said T-bill auction yields were again lower ahead of the latest Fed and Bangko Sentral ng Pilipinas (BSP) rate-setting meetings later this week.
Ricafort said this is "amid market expectations of a possible pause in the Fed and local policy rates."
"T-bill average auction yields also again eased after the recent decline in the BSP 1-day average auction rate to 6.17 percent lower versus the local policy rate of 6.25 percent," said Ricafort. (PNA)