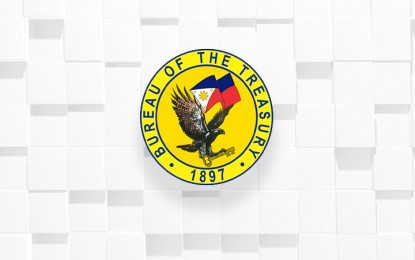 MANILA – The Bureau of the Treasury (BTr) on Tuesday fully awarded the reissued 10-year Treasury bonds (T-bonds), which fetched lower yield.
With remaining term of nine years and 11 months, the reissued bond fetched an average rate of 6.420 percent, lower than the original coupon rate of 6.625 percent set during its original issuance last month.
The auction was 2.2 times oversubscribed over the PHP30 billion offer, with total tenders reaching PHP66.7 billion,
The BTr said total outstanding volume for the series increased to PHP60 billion.
In a comment, Rizal Commercial Banking Corporation chief economist Michael Ricafort said the rate of the debt paper during the auction this week is slightly lower against the comparable 10-year Philippine peso BVAL (Bloomberg Valuation Service) yield of 6.44 percent as of Sept. 18, 2023.
"This is amid the recent maturity of government bonds worth more than PHP140 billion, which added to the excess liquidity in the financial system and would look for investment alternatives in the market such as existing government bonds at relatively higher yields compared to recent years," he added. (PNA)