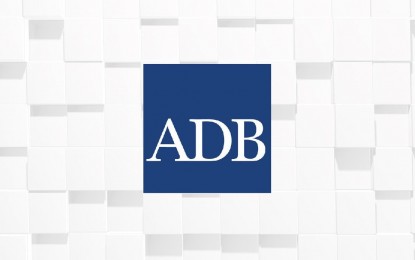 MANILA – Manila-based Asian Development Bank (ADB) on Wednesday slashed its 2023 Philippine economic growth projection from 6 percent to 5.7 percent due to inflation and global headwinds.
In its Asian Development Outlook (ADO) September 2023 update, the multilateral lender, however, kept its 6.2 percent 2024 gross domestic product (GDP) forecast for the economy, same as the projection last April, after citing household consumption and public spending on infrastructure and social services.
"The Philippines' growth story remains strong despite an expected moderation in 2023. Public investment and private spending fueled by low unemployment rate, sustained increase in remittances from Filipinos overseas, and buoyant services including tourism will support growth," ADB Philippines Country Director Pavit Ramachandran said in a report.
"The government's large infrastructure projects should further stimulate consumption, boost jobs, and spur more investment," he added.
ADB said the government is expected to maintain infrastructure spending at around 5 percent of domestic output.
Higher tourism-related receipts, sustained remittances, and strong service exports, particularly from business process outsourcing, will also help lift the current account and offset weak merchandise exports, it said.
ADB added that downside risks to growth are expected to come from global headwinds such as geopolitical tensions and a sharper-than-expected slowdown in major advanced economies.
ADB said domestic output slid for the third consecutive quarter in April to June 2023 to 4.3 percent, from 6.4 percent in the previous quarter and 7.5 percent in the same period last year, dampened by elevated inflation and interest rates, among others.
The government's growth target for the year is a range between 6-7 percent.
Forecasts for inflation, meanwhile, are maintained at an average of 6.2 percent for 2023 and 4 percent for 2024.
ADB said possible severe weather disturbances, including the El Niño dry weather phenomenon, pressures from elevated global commodity prices, and second round effects from higher transport fares and minimum wage hikes could slow down the easing of headline inflation.
As of end-August this year, the rate of price increases averaged at 6.6 percent, higher than the government's 2-4 percent target band.
The August 2023 level accelerated to 5.3 percent from the previous month's 4.7 percent, ending its six-month slide due to upticks in food prices caused by weather disturbances. (PNA)