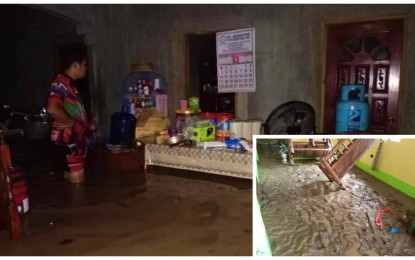 MANILA – Department of Social Welfare and Development (DSWD) Secretary Rex Gatchalian on Wednesday directed the Disaster Response Management Group (DRMG) to immediately dispatch family food packs (FFPs) and other relief goods to flood-affected areas in Mindanao.
"We need to move fast. Deploy the FFPs in batches," Gatchalian said in a statement as he ordered the DRMG to expedite the repacking of FFPs at the Visayas Disaster Resource Center (VDRC) in Cebu City.
Gatchalian made the directive after receiving a letter from the Maguindanao del Sur provincial government requesting support and assistance from the department to address the needs of the families affected by the massive flooding that occurred on Sept. 17 in the province's 12 municipalities.
Based on the letter from the Provincial Disaster Risk Reduction and Management Office (PDRRMO), a total of 38,512 families were in dire need of support and relief aid as their houses and belongings were submerged by the floodings.
Gatchalian, who is closely monitoring the situation, also directed DSWD Field Office (FO) 12 (Soccsksargen) to immediately provide the affected families with what they need and "regularly update the Central Office" for any augmentation needs.
In his report to the DSWD chief, FO-12 Regional Director Loreto Cabaya Jr. said the regional office has already dispatched 43,000 boxes of food packs to the affected areas in Maguindanao del Sur.
He also reported massive flooding in the municipalities of Pigcawayan, Midsayap and Aleosan in Cotabato province Tuesday evening, and had prepositioned food and non-food items (FNIs) in the province for quick response.
Flooding was also reported in Lambayong, Sultan Kudarat province that affected 441 families or 1,399 individuals last Sept. 17, but the FO-12 only received the report on Sept. 19.
"Our DRMD staff have conducted validation and assessment. We are coordinating closely with PDRRMO of Sultan Kudarat Province," Cabaya reported.
To date, FO-12 has over 34,000 FFPs available at the DSWD field office ready for distribution, and maintains more than PHP80 million in standby and stockpile funds which can be utilized for providing relief aid to the affected population.
"We only need replenishment for our stock. We are already in full force in both Maguindanao del Sur and Cotabato," he told Gatchalian.
Gatchalian assured the affected localities that the "DSWD is working closely with the provincial government of Sultan Kudarat and Maguindanao del Sur to ensure that affected families receive the appropriate interventions they need." (PNA)