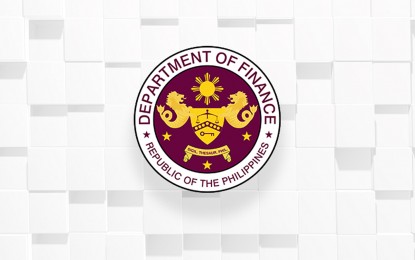 MANILA – The national government's budget deficit widened to PHP133 billion in August from PHP72 billion a year ago due to lower revenues and higher spending, the Department of Finance (DOF) said.
In his weekly press chat on Friday, DOF Secretary Benjamin Diokno said the budget deficit during the month was higher by 84.63 percent year-on-year.
"This is due to the 6.6 percent contraction in government receipts alongside a 10-percent growth in expenditures," he said.
Total revenues for August amounted to PHP310.6 billion, down by 6.6 percent from the PHP332.4 billion in the same month last year as both tax and non-tax revenues slowed down for the period.
Total revenue collections for January to August this year however, went up by 9.03 percent to PHP2.58 trillion.
Collections of the Bureau of Internal Revenue (BIR) in August declined by 6.7 percent to PHP213.5 billion.
"The reason of the BIR is because they shifted the [filing and payment of] VAT (value added tax) from monthly to quarterly, so it will turn out that their annual [collection] will be lower than previous year because the fourth quarter will be reflected next year," Diokno said.
Year-to-date, BIR's collection went up by 9.4 percent to PHP1.7 trillion.
Diokno said the Bureau of Customs' collections also went down by 4.9 percent to PHP75 billion.
"The BOC… I think their collection days were reduced because of the inclement weather. They will make it up for the following months," he said.
Despite this, Diokno said he is not concerned about BOC's collection, adding that "they're still way ahead year-to-date."
BOC's collection for the 8-month period amounted to PHP581.5 billion, up by 4 percent from last year.
Diokno said this is already 67 percent of BOC's 2023 target.
On the expenditure side, Diokno said the national government's expenditures in August grew by 9.7, reaching PHP443.6 billion.
"This pushed the year-to-date spending level to PHP3.3 trillion, which is already 63 percent of the PHP5.2 trillion full-year program and growing by 3.5 percent year-on-year," Diokno said. (PNA)