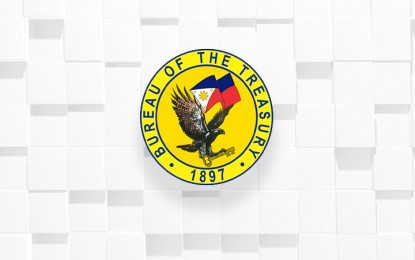 MANILA – The Bureau of the Treasury (BTr) on Monday fully awarded bids for Treasury bills (T-bills) at a slightly higher rate.
The 91-, 182- and 364-day T-bills fetched average rates of 5.595 percent, 5.968 percent and 6.119 percent, respectively.
"Treasury bill average auction yields corrected slightly higher week-on-week, after more hawkish signals recently from local monetary authorities about possible local policy rate hike in November 2023 that could not be the last and could be similar until first half of 2024," Rizal Commercial Banking Corporation (RCBC) chief economist Michael Ricafort said in a Viber message.
Last week, the 91-day, 182-day and 364-day T-bills average rate settled at 5.552 percent, 5.939 percent and 6.073 percent, respectively.
"T-bill yields are also higher after the latest increase in the BSP's inflation estimates," Ricafort said.
The BSP last week revised upward its average inflation forecast for 2023 from 5.6 percent to 5.8 percent and the 2024 projection from 3.3 percent to 3.5 percent due to recent developments.
Ricafort said the higher T-bill yields was also after the recent more hawkish signals from Federal Reserve on a possible 0.25 Fed rate hike in November 2023.
The auction was 2.7 times oversubscribed, attracting PHP40.2 billion in total tenders.
The BTr raised the full program of PHP15 billion for the auction. (PNA)