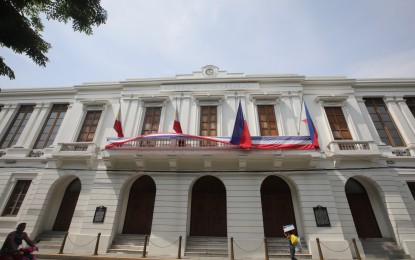 MANILA – The Bureau of the Treasury (BTr) on Tuesday fully rejected bids for the reissued three-year Treasury bonds (T-bonds), which attracted low bids.
Had it been awarded, average rate of the debt paper would have risen to 6.482 percent from 6.222 percent during the previous auction of the same paper last September 7.
This rate is also higher than the comparable three-year Bloomberg Valuation Service yield at 6.21 percent as of September 25, 2023.
"The higher bid yields that were all rejected came after the more hawkish signals from local monetary officials on possible hike in local policy rates even before the next rate-setting meeting on November 16, 2023 amid inflationary pressures partly due to higher rice and oil prices recently," Rizal Commercial Banking Corporation (RCBC) chief economist Michael Ricafort said in a comment.
Ricafort said the recent increase in U.S. Treasury yields also partly contributed to the higher bid yields.
He said the 10-year US Treasury yield is now at new highs in nearly 16 years or since October 2007 and is already breaching the 4.50 percent levels.
Total tenders for the T-bond meanwhile reached PHP27.6 billion, lower than the offering of PHP30 billion.
"Higher bid yields could also be a function of some reduction of bids as the markets also prepare and channel some of the excess liquidity for the upcoming Retail Dollar Bond offering of the national government, as an alternative investment outlet in the market," Ricafort added.
BTr earlier announced that it will launch on Wednesday (September 27, 2023) its 5.5-year retail dollar bonds 2 (RDB 2),
The government plans to raise at least USD200 million from the said issuance. (PNA)