GLIMPSES & GAZES
By Severino C. Samonte
PBBM-VPSZDU30 Team: A nice choice by Filipino voters
October 27, 2022, 6:15 pm
When Filipino voters elected with an overwhelming majority the tandem of President Bongbong Marcos (PBBM), and Vice President Sara Z. Duterte (VPSZDU30) last May, they deserved an accolade for having opted for the nicest, if not the best, combination of the country's top two officials in terms of regional pairing and representation
This is because it is the first time that the president and the vice president really come from entirely different regions representing both ends of the country -- the first from Ilocos Norte, one of the four provinces of the northernmost region, while the 15th vice president is from Davao City of the southernmost region in Mindanao.
This ensures balanced representation of all regions, provinces, cities, municipalities and even barangays in the national government in the six years ending on June 30, 2028.
Incidentally, the PBBM-VPSZDU30 tandem under the Unity Party appears to be working well so far as the two top officials head to their first 200 days in office by Jan. 16, 2023. This is indicated by their display of complete trust and confidence with each other as shown by the recent official trips overseas by PBBM during which he let the vice president to be officer-in-charge of Malacañang while he was away.
A glance at the websites of the Office of the President (OP) and Office of the Vice President (OVP) shows that in the 17 national elections since the Philippine Commonwealth Government in 1935-1946, there had been occasions where the president and the vice president both came from nearby provinces in Luzon, like in the cases of the following president-vice president tandems:
* Corazon C. Aquino of Tarlac and Salvador H. Laurel of Batangas (Feb. 7, 1986-June 30, 1992).
* Fidel V. Ramos of Pangasinan) and Joseph E. Estrada of San Juan/Metro Manila (June 30, 1992-June 30, 1998).
* Joseph E. Estrada and Gloria Macapagal-Arroyo of Pampanga (June 30, 1998-Jan. 21, 2001).
* Gloria Macapagal-Arroyo and Noli L. De Castro of Oriental Mindoro (June 30, 2004-June 30, 2010).
* Benigno S. Aquino III of Tarlac and Jejomar C. Binay of Makati City/Metro Manila (June 30, 2010-June 30, 2016).
Of the above five presidents, Estrada ruled only for two-and-a-half years as he was replaced on Jan. 21, 2001 by Vice President Macapagal-Arroyo after the so-called People Power Revolt II that drove him away from Malacañang.
Macapagal-Arroyo then chose former Senator Teofisto T. Guingona Jr. as her vice president until her formal election as the country's 14th president from June 30, 2004 to June 30, 2010.
The other past Philippine presidents since 1898, their terms of office, vice presidents, and respective provinces were:
* Emilio F. Aguinaldo (1898-1901). He was from Cavite. He did not have an official vice president because his supposed vice president, revolutionary Gen. Mariano Trias, was considered a de facto vice president of the revolutionary government established at the Tejeros Convention in March 1897.
* Manuel L. Quezon (1935-1944), from Tayabas (now Quezon province) with former Speaker Sergio S. Osmena Sr. from Cebu as vice president.
* Jose P. Laurel- Sr. (1943-1945) from Batangas. He had no vice president since he just served as president of the Japanese-sponsored Philippine Republic from 1943 to 1945.
* Sergio S. Osmena Sr. (1944-1946) from Cebu. As a result of the chain of events during the Japanese occupation of the Philippines from 1941 to 1945, Osmena also did not have a vice president because he just succeeded Quezon as Commonwealth president upon the latter's death on Aug. 1, 1944 while his government was in exile in the United States.
* Manuel A. Roxas (1946-1948) from Capiz, with Elpidio R. Quirino (Ilocos Sur) as vice president, who succeeded him after his death on April 15, 1948.
* Elpidio R. Quirino (1948-1953) of Ilocos Sur. His vice president from 1949 to 1953 was Fernando H. Lopez from Iloilo.
* Ramon F. Magsaysay (1953-1957) from Zambales. His vice president was Carlos P. Garcia (Bohol) who succeeded him upon his death in a plane crash in Cebu on March 17, 1957.
* Carlos P. Garcia (1957-1961), with Diosdado P. Macapagal from Pampanga as his vice president.
* Diosdado P. Macapagal (1961-1965) whose vice president was former Senator Emmanuel N. Pelaez from Misamis Oriental in Northern Mindanao.
* Ferdinand E. Marcos Sr. (1965-1986) from Ilocos Norte. His vice president was Fernando H. Lopez from 1965 until the declaration of martial law in September 1972.
Former President Rodrigo R. Duterte from Southern Leyte and former Vice President Ma. Leonor G. Robredo of Camarines Sur comprised the most recent combination of the country's top two officials from June 30, 2016-to June 30, 2022.
Perhaps, the lack of a vice president for Presidents Laurel and Osmena during the Japanese occupation partly explains why the Philippines at present already has 17 presidents (from Aguinaldo to PBBM) but only 15 vice presidents with former Davao City Mayor Sara Z. Duterte as the latest.
Editor's note: The opinions expressed in the foregoing article are solely the author's and do not reflect the opinions and beliefs of the Philippine News Agency (PNA) or any other office under the Office of the Press Secretary.
Comments
About the Columnist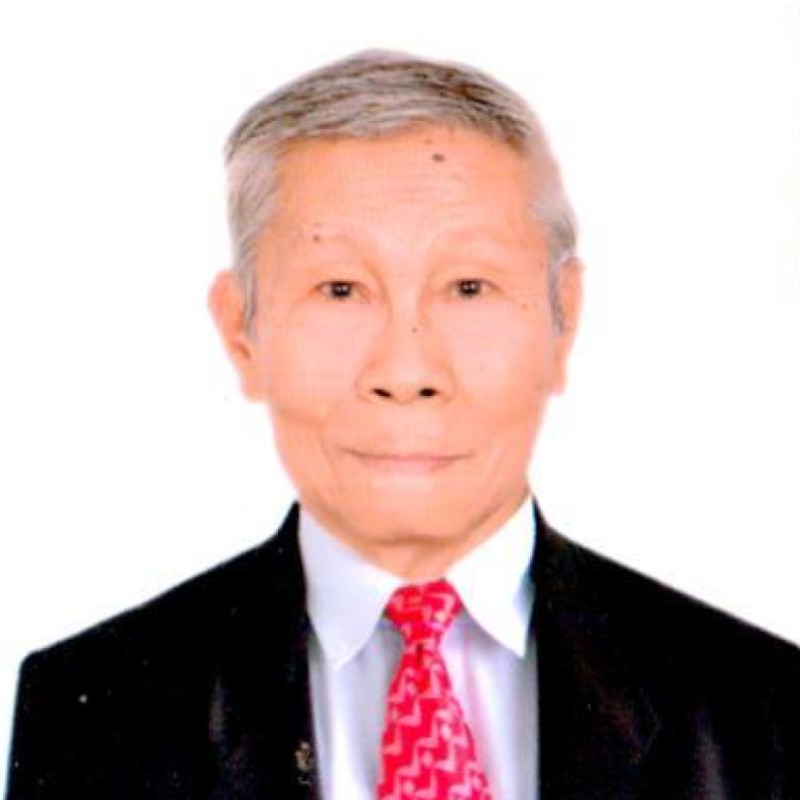 He began his journalistic career by contributing to the Liwayway and Bulaklak magazines in the 1960's. He was the night editor of the Philippine News Service when Martial Law was declared in September 1972. When the Philippine News Agency was organized in March 1973, he was named national news editor because of his news wire service experience.
He retired as executive news editor in 2003. He also served as executive editor of the Malacanang-based Presidential News Desk from 1993 to 1996 and from 2005 to 2008.