GLIMPSES & GAZES
By Severino C. Samonte
The 1st barangay polls in PH after the 1972 martial law
A column in this Section last March 1 by Atty. Gilberto Lauengco about the importance of the coming Oct. 30, 2023 Barangay and Sangguniang Kabataan (SK) polls prompted me to look back at the very first Barangay election held in the country a year after then President Ferdinand E. Marcos Sr. lifted the effectivity of martial law on Jan. 17, 1981.
That election was held on May 17, 1982 in accordance with Batas Pambansa Blg. 222 signed by Marcos on March 25, 1982 and the way it was conducted by the then nine-member Commission on Elections (Comelec) was very much different compared with the conduct of such polls at present.
For one thing, it was a strictly non-partisan election, where the candidates did not represent any political party and were not allowed to campaign together or in groups. In other words, each candidate must be really "party-less" or without political group affiliation, unlike today's prevailing party-list system.
At that time, the Barangay Council was composed of the captain or chairman and six kagawad or councilmen, plus the chairman of the Kabataang Barangay (KB) as ex-officio member. The KB was replaced by the Sangguniang Kabataan in the 1991 Local Government Code (LGC) promulgated during the time of former President Corazon C. Aquino.
Also at that time, Barangay officials across the country did not have fixed salaries and were only entitled to certain amounts of a monthly allowance.
Just like all higher local officials, most of the barangay officials elected in that polls were also replaced by officers-in-charge or OICs following the historic Feb. 22-25, 1986 EDSA People Power Revolution that forced Marcos and his family to flee to Hawaii, where he died in 1989.
In the then eight-year-old Barangay Nagkaisang Nayon in Novaliches, Quezon City, the elected officials in May 1982 were Benito Clemente as chairman, and Alejandro R. Dantes, Angelito N. Mendoza, Severino C. Samonte (this writer), Gregorio Joval, Alfonso De Jesus, and Maximo Mendoza, in that order, as councilmen or kagawad. Their actual term began on June 30, 1982 and was supposed to end in the next elections in 1989.
At that time also, our barangay, founded in 1974, was just starting to develop from a sleepy one dominated by rice fields and forests into an industrial site. Its annual income then amounted to just PhP100,000. As members of the barangay council, we just got a monthly allowance of PHP70 given at the end of every quarter for a total of PHP210.
After the EDSA revolt, the then Department of the Interior and Local Government (DILG), which replaced the Ministry of Local Government and Community Development, named substitute officials for the duly elected governors, vice governors and provincial board members, as well as city and municipal mayors, vice mayors and councilors.
In Quezon City, then Mayor Adelina S. Rodriguez was replaced by OIC Mayor Brigido Simon Jr. Not long after, Simon replaced the barangay captain of Nagkaisang Nayon with one of the elected kagawad, Alfonso De Jesus.
In turn, De Jesus did the same, replacing four of the five remaining councilmen – Dantes, the two Mendozas, and Joval. This move left this writer as the only elected member of the barangay council, the five others being replaced by appointees recommended by De Jesus.
I did not know why De Jesus had chosen to retain me, and I did not bother to ask him. I stayed, doing the tasks of a duly-elected kagawad along with the appointed ones, who also received the PHP70 monthly allowance.
Sometime in 1988, the Quezon City Barangay Operations Center issued a memorandum stating that those already working in government in whatever capacities – whether appointed or elected – can no longer hold two government posts simultaneously.
After reading the memorandum, I immediately wrote my resignation letter and handed it to the OIC barangay captain. The reason I did it without consulting anybody, not even my wife and children, was because I could not choose the post of a barangay kagawad with a monthly allowance of PHP70 over a salary of PhP18,000 I was already receiving as supervising news editor at the government-owned Philippine News Agency.
My wife learned about my resignation from the barangay council four months later, after I did not ask her anymore to go to the barangay treasurer and claim my three-month allowance of PHP210. Instead of getting angry, she was very glad.
In September 2007, the Nagkaisang Nayon Barangay Council, then headed by Chairman Engelbert Mendoza, gave me a plaque citing me as one of those who have contributed time and effort (not money, for I do not have much) toward the development and progress of our barangay.
The plaque was also signed by then Quezon City Mayor Feliciano Belmonte Jr. and Vice Mayor Herbert Bautista. It was given on the occasion of the celebration of the 33rd anniversary of Barangay Nagkaisang Nayon.
Several other past officials of Barangay Nagkaisang Nayon and its four sitios -- Capri, Damong Maliit, Gitna and Pasacola -- also were given a similar plaque, mostly posthumously.
Comments
About the Columnist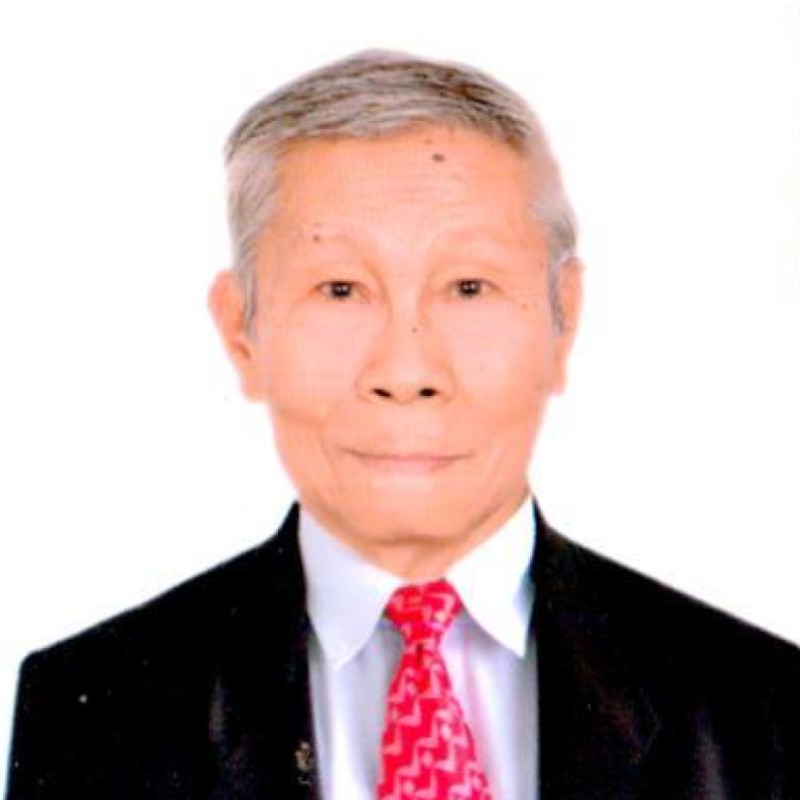 He began his journalistic career by contributing to the Liwayway and Bulaklak magazines in the 1960's. He was the night editor of the Philippine News Service when Martial Law was declared in September 1972. When the Philippine News Agency was organized in March 1973, he was named national news editor because of his news wire service experience.
He retired as executive news editor in 2003. He also served as executive editor of the Malacanang-based Presidential News Desk from 1993 to 1996 and from 2005 to 2008.