VIEWPOINT
By Edwin Cordevilla
PBBM visit deepens friendship, cooperation with Japan
February 14, 2023, 4:35 pm
When the leaders of the Pearl of the Orient and the Land of the Rising Sun meet, what's the likely outcome?
The Philippines and Japan have been through good times and bad times in equal measure throughout history. The convergence of common interests and shared experiences through thick and thin now compel them to become more than friends and allies in a rapidly changing regional and global landscape.
That's what a "strategic partnership" between nations really means: helping one another and facing challenges with hope and confidence in the future.
Expectations from the visit
When President Ferdinand R. Marcos Jr. departed for Tokyo, Japan on Feb. 8 for a five-day working visit, he said his trip was "essential" and part of a larger foreign policy agenda to forge closer political ties, stronger defense and security cooperation, as well as lasting economic partnerships with major countries in the region amid a challenging global environment.
Marcos said he would seek to further strengthen Philippine-Japan ties as he hoped to "harness the positive trajectory" of the friendship in all engagements…I will be actively cultivating collaborations in priority areas in agriculture, renewable energy, digital transformation, infrastructure, defense and security and other areas where future synergies and complementary interests converge with those of Japan."
While in Japan, the President said his team would work on further strengthening "the bonds of friendship with a close neighbor, like-minded and future-oriented like us in many ways, and a most reliable partner in times of both crises and prosperity."
His meeting with Prime Minister Fumio Kishida, Marcos said, would "take stock of our bilateral relations and regional cooperation in a broad range of engagements," from security and economic relations to Manila and Tokyo's continued commitment to mutual peace and prosperity.
Japan has been one of our major trade partners and the biggest donor of official development assistance (ODA) to the country. In fact, Japan is the first country which signed a bilateral free trade agreement (FTA) with the Philippines through the PH-Japan Economic Partnership Agreement (PJEPA).
The President also held meetings with Japan's business leaders to promote trade and investment opportunities in the Philippines. That is why he went to Japan accompanied by his economic team and key private sector representatives.
Enhanced economic cooperation
If the President was excited about what he hoped to achieve in Japan, this was to be expected.
In fact, the warm reception accorded by the Japanese government and the private sector to the visit led to a rich harvest of loans and grants under official development assistance and huge investments from the private sector.
Upon his return to Manila on Feb. 12 at the end of his five-day official visit, the President reported a total of USD13 billion in contributions and pledges that would "benefit our people and create approximately 24,000 jobs, and further solidify the foundation of our economic environment."
Among these was a loan of 377 billion Japanese yen (around USD3 billion) for the completion of infrastructure development projects across the country, including the North-South Commuter Railway for Malolos-Tutuban, and the North South-Commuter Railway Project Extension.
The completion of these projects along with other large-scale development assistance projects such as the Metro Manila Subway Project is expected to translate to faster movement of people as well as of goods and services.
Marcos also met with business leaders and potential investors, briefing them on the new and better business climate and investment environment in the Philippines.
The two countries also signed agreements that would further boost agriculture and information, communications and technology cooperation.
The Philippine delegation also met with Japanese shipping companies and associations. Japan is the second largest maritime industry in the world and employs a total of 31,673 Filipino seafarers that constitute 70 percent of the Japanese maritime crew. Japanese shipping companies now have investments and long-term partnerships with Filipino stakeholders in maritime education and welfare programs.
Another significant result of the Marcos visit is the decision of Mitsui & Co., one of Japan's five largest trading companies, to invest USD600 million in infrastructure in the Philippines, according to business tycoon Manny V. Pangilinan, chief executive officer of Metro Pacific Investments Corp.
The Japanese conglomerate is interested in possible investments in priority sectors of the Marcos administration, particularly in agriculture, infrastructure, and renewable energy. By itself or in partnership with other local and foreign companies, Mitsui has been operating in the Philippines since the post-war era and has become one of the largest companies in the world.
Mitsui lauded Marcos for his "strong leadership" in steering the economy and said it would continue "exploring the possibility of further collaboration with the Philippines in business areas of mutual interest," including food and agriculture, renewable energy and digital transformation.
Yet another accomplishment of the visit is the partnership between the Japanese company Tokyo Gas and Filipino-owned First Gen for a liquified natural gas (LNG) project in the Philippines. This is significant as the Philippine government looks forward to using clean and renewable sources. First Gen is expected to start the commercial operations of its LNG terminal in Batangas province by June. First Gen would shoulder 80 percent of the project and Tokyo Gas 20 percent.
On Feb. 9, Japan pledged 600 billion yen (around PHP250 billion) in official development assistance and private sector investment to the Philippines as it vowed to provide "dynamic support" in helping its "long-time ally" attain upper middle income country (UMIC) status by 2025.
Marcos earlier secured billions of pesos worth of investment pledges from leading Japanese semiconductor and electronics companies, citing the need to "revitalize" business partnerships that had gone dormant during the pandemic. The President's economic team said the investment pledges could translate to more than 10,000 jobs.
A total of 35 investment deals on infrastructure, energy, manufacturing, and healthcare were also sealed by the Philippine and Japanese governments and various companies on Feb. 10.
Among the business deals inked were a wiring harness manufacturing expansion project with Asti Corporation; a printer manufacturing expansion project with Brother Industries Ltd.; a hotel construction project with DoubleDragon Corporation and IwataChizaki Inc.; and a factory expansion project with Japan Tobacco Inc.
Also signed were letters of intent (LOIs) for a new factory for auto parts with Kurabe Industrial Co, Ltd.; energy, transportation, healthcare, and afforestation projects with Marubeni Corporation; and automobile manufacturing expansion project and a commitment renewal to meet production targets with Mitsubishi Motors Corporation.
Before returning to Manila, the Chief Executive assured Filipinos that the investment pledges and 35 agreements signed by the country's private companies with Japanese business firms would be felt back home "very soon."
According to the Department of Trade and Industry, 120 Philippine companies and 1,300 Japanese firms—or around 3,472 business leaders—attended various meetings in Tokyo.
Marcos said the Philippines owes Japan a debt of gratitude for its support to our economic growth from the 60s to the 70s all the way up to now, in terms of infrastructure development, agricultural development and now, even digitalization.
The President and the members of his delegation held discussions with companies from Japan, including those from the automotive, tourism, energy, semiconductor and electronics, and real estate industries, in hopes of securing investment pledges to the Philippines.
Stronger security cooperation
Another significant outcome of the visit was the strengthening of security relations.
According to House Speaker Martin Romualdez, who was part of the presidential entourage, the Philippines and Japan are moving in the "general direction" of a deal that would allow their troops to conduct joint drills and access military bases in the Philippines.
What is likely to be taken up in formal negotiations is a reciprocal access agreement or military deal similar to the Philippines and United States' Visiting Forces Agreement that would foster closer security ties with Japan as part of efforts to boost security in the Indo-Pacific region.
The Philippines and Japan first explored the idea of entering into a visiting forces treaty that would allow Japanese military access to the country's military bases in 2015. At the time, the Aquino administration cited the need for such an agreement as both countries faced an aggressive China.
The visit also resulted in an agreement between the two governments on the terms of reference on humanitarian assistance and disaster relief activities between the Armed Forces of the Philippines and the Japan Self-Defense Forces. This will pave the way for joint exercises and drills between the militaries of the two countries.
While focused on disaster relief, analysts see the effort as moving one step closer to a reciprocal military access agreement since it involved procedures that a similar military access deal would cover.
This includes setting the number of Japanese troops that would participate in humanitarian assistance and disaster relief activities, as well as their legal status while in the Philippines.
Even before his visit to Tokyo, President Marcos had already indicated willingness to enhance security ties with Tokyo: "I'm sure that Japan wants to develop and make (our security relationship) more robust."
The two countries have stepped up maritime cooperation in recent years, with Japan playing an active role in bolstering the capability of the Philippine Coast Guard (PCG). Japan has donated ships to the PCG that have been used to patrol the West Philippine Sea. This has proven beneficial in protecting our national sovereignty amid China's aggressive claims in Philippine waters despite an international ruling that struck down its actions as illegal.
On the sidelines of Marcos' visit, Department of National Defense officer in charge Undersecretary Carlito Galvez Jr. met with his counterpart Japanese Defense Minister Yasukazu Hamada, who gave a briefing on Japan's new National Security Strategy.
This followed Marcos and Kishida's commitment to continue bilateral security consultations through their "2+2" defense and foreign affairs ministerial meeting, first convened in 2022.
The two leaders also agreed on the transfer of defense equipment from Japanese to Philippine forces, increase strategic port calls and aircraft visits, and beef up cooperation on cybersecurity and economic security. Marcos and Kishida also said they wanted to see the completion of air surveillance radar systems from Japan to the Philippines.
If the agreement is finalized, Japan will be the third country to have a status of forces agreement with the Philippines. The Philippines has visiting forces agreements with the US and Australia, whose troops regularly come to the Philippines for military exercises.
Toward the future
The recent official visit to Japan of President Marcos Jr. is part and parcel of an independent foreign policy anchored on the principle of "friends to all, enemy to none." It may yet turn out to be the most successful in terms of the rich harvest of gains in the economic and security spheres from various trips abroad since he assumed office in the second half of 2022.
What does the future hold for our bilateral relations with Japan? We see our economic partnership growing even stronger ahead. We also see enhanced security cooperation amid China's military build-up and aggressive actions in the South China Sea. Our two countries lie very close to each other on this side of the Pacific, and there's ample reason to believe that our longstanding bilateral ties and strong bonds of friendship and cooperation will continue to prosper in the years ahead.
Editor's note: The opinions expressed in the foregoing article are solely the author's and do not reflect the opinions and beliefs of the Philippine News Agency (PNA) or any other office under the Presidential Communications Office.
Comments
About the Columnist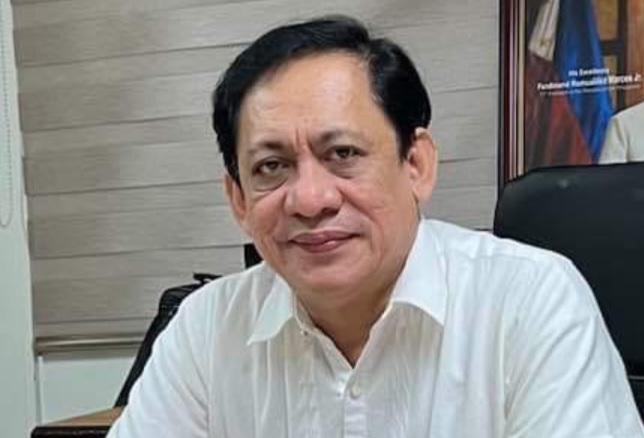 Edwin M. Cordevilla is an Undersecretary of the Presidential Communications Office (PCO). He is a poet, journalist and author of several books such as Phoenix and Other Poems (2000), The Occasions of Air, Fire, Water, Earth (2012), and the non-traditional epic poem Ten Thousand Lines Project For World Peace (2013).
He was also named as the recipient of the Lifetime Achievement Award for Literature and the Golden Pen Award during the World Poetry Festival in 2017 in India and a two-time awardee of the Best Newspaper Opinion Columnist in Filipino award during the 16th and 18th Gawad Tanglaw in 2018 and 2020, respectively.