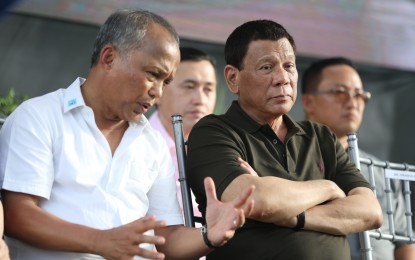 MANILA -- The government's plan to import cheaper diesel from Russia and other non-Organization of the Petroleum Exporting Countries (OPEC) nations aims to boost the country's stock, Department of Energy (DOE) on Thursday said.
"Yes, stockpiling. We don't have that level of energy security yet," DOE Undersecretary Felix William Fuentebella said in a Palace press briefing.
"We have to continue to be energy efficient so that we can grow more as a country," he added.
Fuentebella, however, said importing diesel from other sources should be scrutinized to make sure it is advantageous to the government.
"It's out of the box in a way. That is why we really have to closely scrutinize this because the personality here is government, not private. So it's different negotiation," he said.
He said DOE Secretary Alfonso Cusi wanted to hasten the importation of cheaper diesel from Russia.
"The Secretary said as soon as possible with a warning that it will be closely scrutinized every step of the way so that we will ensure that it will bring benefits and not disadvantageous our transaction," Fuentebella said.
Cusi, according to him, has already directed the Philippine National Oil Company Exploration Corporation to secure storage facilities for the stockpiling.
Fuentebella said Clark or Subic is being considered as an area for storage facilities.
Aside from Russia, Fuentebella said the government is also looking for other non-OPEC members like Thailand as source of cheaper diesel.
"We have already started the discussion and at the same time looking for other options that will be available," he said.
Meanwhile, Fuentebella reminded the public to save energy all the time by switching or unplugging unused electrical appliances.
"Sometimes we tend to relax and forget what we should do in our home or office. We have to have more energy managers," he said. (PNA)