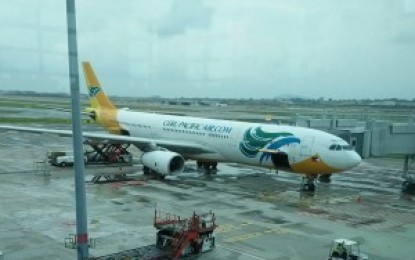 MANILA -- Local carrier Cebu Pacific (CEB) will now be stricter in implementing the check-in baggage allowance, an executive told the Philippine News Agency (PNA) on Tuesday.
This means that the carrier will monitor how many pieces of luggage a passenger will check in, based on the baggage weight allowance purchased or up to two pieces of baggage for 20 kilograms.
"Before, passengers could check in as many pieces of baggage, for as long as they don't exceed the baggage allowance they purchased. There were cases when the passenger would check in as much as 10 pieces (of baggage) that total 20 kg," CEB spokesperson Charo said.
Limiting the baggage allowance aims to make the operations more efficient, she said.
Lagamon noted that check-in baggage is optional for CEB and is not included in the ticket's cost,
Recognizing the different needs of every passenger, CEB will be offering 32-kg and 40-kg baggage allowance for the CebGo flights.
"This (offering) will enable passengers connecting from international flights to seamlessly connect via CebGo," Lagamon said.
She said passengers traveling with infants may bring strollers, and persons with disabilities may bring a wheelchair, and these will not be included in the baggage weight limits.
Passengers are also allowed to bring one hand-carry baggage (maximum 7 kg) and one small bag that could fit under the seat. (PNA)