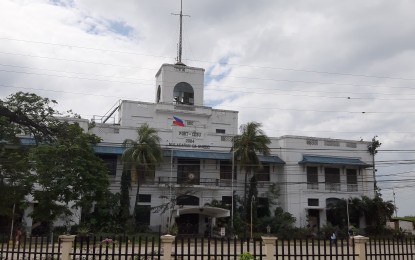 CEBU CITY — Personnel of the Bureau of Customs - Port of Cebu will be transferred back to the old Customs house now known as the "Malacañang sa Sugbo" in Pier 1, a BOC official here said on Thursday.
BOC-Cebu Collector Elvira Cruz said Customs Commissioner Rey Leonardo Guerrero is determined to repossess the old building which used to be the customs clearing house of the port here.
Cruz said soldiers from the Presidential Security Group (PSG) stationed in the Malacañang sa Sugbo were ordered to vacate the property, in preparation for the repair of the edifice.
A letter signed by PSG chief, Col. Jose Eriel Niembra, informed Guerrero that they have pulled out their Cebu contingent housed in the Malacañang sa Sugbo.
"We likewise inform the IHAO and ODESFA (Office of the Deputy Executive Secretary for Finance and Administration), OP (Office of the President) of the said PSG movement," stated the letter, adding that "the President approved the same effective 31 October 2018".
Shirley Abarintos, BOC-Cebu deputy collector for administration, told the Philippine News Agency (PNA) in an interview that the agency's central office will subject the old Customs building to a major rehabilitation.
She noted the building has been abandoned since 2010 when former President Benigno Simeon Aquino III did not appoint a presidential assistant for central Visayas.
Abarintos, however, said the old Customs house could no longer accommodate all 19 divisions and sections now occupying its existing office at the Cebu International Port (CIP) complex in Pier 6.
The existing building of BOC-Cebu is the old terminal building owned by the Cebu Port Authority (CPA).
The old Customs house was transformed into the "Malacañang in the South" in 2004 as the official residence of the President in the Visayas. (PNA)