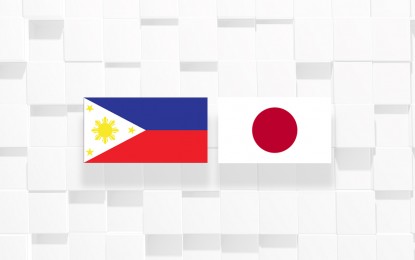 MANILA -- The Japanese government is ready to assist the Philippines should it require help, a ranking official said Wednesday.
"As a country that has been tackling with earthquakes, Japan is ready to provide assistance needed by the Philippines to the extent possible. We sincerely wish for the early recovery of the disaster-affected regions," Ambassador Koji Haneda said in a statement.
In his message, Haneda commiserated with the families of those who perished in the aftermath of the recent earthquakes in the country.
"We would like to extend our sincere condolences to the families of the deceased and express our sympathies to all those afflicted by the recent earthquakes in Luzon and Eastern Samar," he said.
Two powerful jolts rocked the country on separate occasions -- a 6.1-magnitude quake in Zambales that affected most parts of Luzon on Monday afternoon, and a 6.5-magnitude tremor in Eastern Samar on Tuesday.
As of April 24, the National Disaster Risk Reduction and Management Council reported that 115 structures were damaged by the two consecutive movements.
A total of 16 persons killed and 86 wounded were reported in Central Luzon, while at least 10 were confirmed injured in Eastern Samar. (PNA)