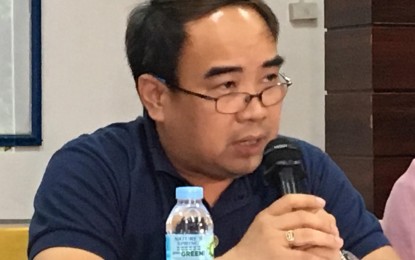 MANILA-- The Presidential Task Force on Media Security (PTFoMS) on Friday called on members of the media to partner with the government in protecting press freedom in the Philippines.
"We are calling upon our colleagues in the media to be continuing partners in sustaining the gains in terms of protecting press freedom and be reminded of the fundamental responsibility of members of the Fourth Estate to adhere to established professional and ethical standards in the practice of their profession," PTFoMS executive director, Undersecretary Joel Egco, said in a statement.
Egco's statement coincided with the celebration of World Press Freedom which is observed every 3rd of May.
This year's celebration is themed "Media for Democracy: Journalism and Elections in Times of Disinformation" this year which Egco said is "very appropriate for the Philippines" as the country approaches the mid-term elections on May 13.
"In harmonizing the purpose of celebrating World Press Freedom Day with this year's theme, we are prompted to examine the issues confronting the stakeholders of a free press and to formulate policies that will address and resolve these issues," he said.
He raised the concern on the so-called "vulnerabilities of media workers" said to be rooted in the media's failure to adhere to the principles of "truthfulness, fairness, and accuracy in reporting the news."
"Fortunately, this concern has also been shared by the active media partners of the Task Force that have been very supportive of its activities and have been helpful in proposing policies geared towards the protection of media workers," he said.
"Accordingly, the Task Force continue to work with these media partners as it maps out its upcoming activities for the rest of the year," he added. (PNA)