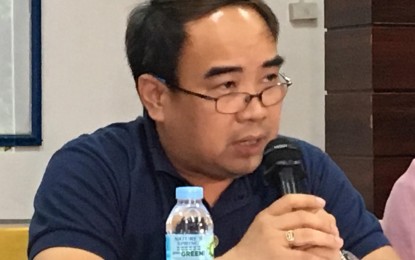 MANILA -- Presidential Task Force on Media Security (PTFoMS) Executive Director Jose Joel Sy Egco on Thursday lauded the Philippine National Police (PNP) for the generally peaceful media environment during the last mid-term elections.
"Very few cases of media violence were recorded in the last political exercise. Historically, the exact opposite is the norm. We assumed that the peace and order situation for the last polls will not be any different from past elections," Egco said.
"But because of the proactive measures we took with the help of the PNP, there was hardly any major media violence case that happened. We commend the PNP and its leadership, as without their vigilance and dedication, this would not have been at all possible," he added.
Egco said one of the measures undertaken by the PTFoMS was his request to Albayalde to put all PNP units on heightened alert nationwide from May 10 to 15 to prevent violence against media workers "who are either running for office or covering the elections".
The PTFoMs chief said the local PNP units have been required to regularly apprise the Task Force "on cases of media violence or even the absence thereof".
Based on PTFoMS records, there were only three instances when the intervention of the Task Force has been sought in the recent national and local elections.
The Task Force received report about a photographer of a major daily who was reportedly mobbed by supporters of a mayoralty candidate after he took pictures on their alleged vote-buying activities.
The memory card of the media worker's camera was forcibly taken, prompting the PTFoMS to immediately order an investigation.
The Task Force also has also coordinated with the PNP to provide security for group of five journalists who felt they were in a "dangerous situation" while covering the elections in a certain province.
It also acted on a complaint by a GMA network stringer who said unidentified men wearing jackets and riding a motorcycle passed by along the highway and uttered to him in the vernacular the words "GMA patay ka na! Lumayas ka na!' (GMA your dead already, go away) while showing gesture of slashing his neck.
Egco said the Task Force has also immediately contacted the provincial police director in the area and "he responded quickly".
"The Task Force continues to closely monitor cases of media violence and is committed to fulfill its mandate to protect the life, liberty and security of media workers 24/7," Egco said. (PR)