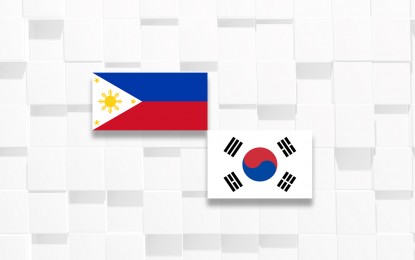 MANILA -- Malacañang on Monday welcomed the move of South Korea to ease visa application requirements for Filipinos as the two countries celebrated the 70th anniversary of their diplomatic ties.
Korean Ambassador to the Philippines Han Dong-Man earlier said the embassy would minimize the number of documents needed for visa applications, especially for businessmen, media practitioners, and government workers.
"The Palace appreciates the kind words of ROK (Republic of Korea) Ambassador to the Philippines Han Dong-Man when he announced that his country will start moderating visa requirements, as well as relaxing their application processes, among others, in favor of Filipinos," Presidential Spokesperson Salvador Panelo said in a statement.
Panelo also hailed the close relationship between the Philippines and South Korea, noting that both countries have shared history in fighting together during the Korean War in the 1950s.
He also remarked that the Philippines is the first among the Association of South East Asian Nations (ASEAN) member-states to establish diplomatic relations with ROK.
Moreover, ROK is currently the Philippines' seventh largest trading partner, fifth largest official development assistance (ODA) partner, and one of our foremost defense and security partners and top tourist sources.
Panelo, meanwhile, said Palace joins the celebration of the 70th anniversary of Philippine-Korea diplomatic relations, hoping that ties would be as strong as ever.
"Happy anniversary and may our two countries further progress as we maintain a strong partnership beneficial to our citizens," Panelo said.
"South Korea remains our steady partner and true friend even as we scale new heights in our diplomatic relations," he added.
On Sunday (June 2), the Korean envoy said that qualified individuals would be given multiple visa at least five years or 10 years with one single document proving their employment to a certain company.
"Any Filipino for visit to Korea [will be] entitled to get multiple-entry visa," Han said.
He said among the Association of Southeast Asian Nation (ASEAN) countries, the Philippines will be the only country allowed to have multiple-entry visa.
The bilateral relations between the Philippines and South Korea started on March 3, 1949. (PNA)