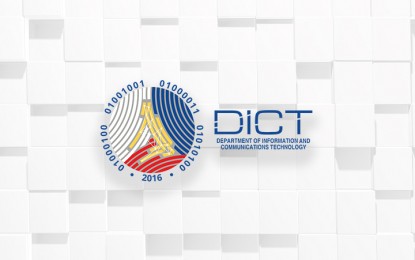 MANILA -- The Department of Information and Communications Technology (DICT) has partnered with United States-based firm Monsoon to use blockchain technology in the ease of doing business and strengthening cybersecurity efforts in the country.
DICT Acting Secretary Eliseo Rio Jr. signed on Wednesday a Memorandum of Agreement (MOA) with Monsoon Chief Executive Officer Donald Basile for a collaboration on using the technology for the government's national ICT development agenda.
"This partnership will directly benefit our continuous effort to address the country's issues on ease of doing business and cybersecurity," Rio said.
Blockchain refers to a set of digital records or ledgers of transactions that are processed through a network of computers, which cannot be altered or tampered.
The technology enables data storage for various sectors such as banking, health care, transportation, among others.
Under the MOA, Monsoon will provide complimentary courtesy consultation, advice, cost-benefit, and socio-economic analysis on the use of blockchain technology in the Philippines.
The DICT will assist the company on the information dissemination for blockchain technology, as well as capacity building activities. (PNA)