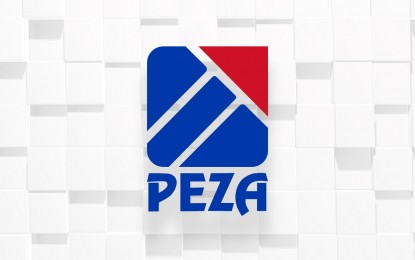 MANILA -- The Philippine Economic Zone Authority (PEZA) will submit to the next Congress a proposed amendment to its law, granting subsidies to high-ticket industries that will invest at least US1 billion, create over 5,000 jobs, and bring new technology, its top official said.
PEZA Director General Charito Plaza said the agency is preparing a draft proposal to revise Republic Act 7916, or the Special Economic Zone Act of 1995.
"That's what we are discussing now then, we will submit this in Congress… Because other than the existing incentives we are providing our investors, we will also give subsidies (upon approval of the President)," she said in an interview with Philippine News Agency this week.
Plaza bared that the agency is conducting an inventory of alienable and disposable public lands, which it will propose to President Rodrigo Duterte to be proclaimed as public economic zones (ecozones).
"So that we can attract investors kasi mura tayo pag (because it is cheaper in) public ecozones like the four ecozones of PEZA, we are the cheapest in lease rental of the land. We provide the cheapest power rate, the utilities, (and) we see to it that every ecozone will have its own power, water and telecoms," she added.
Plaza said these subsidies also include lower power cost, noting the country currently has excess power supply especially in Mindanao.
"Then we can also have longer ITH (income tax holiday). These are some of the subsidies that we are inputting in our amendment to our PEZA law," she said.
Plaza expressed optimism that the 18th Congress will pass such proposed amendment to the PEZA law.
She cited President Duterte's Administrative Order (AO) No. 18, encouraging the PEZA to spread the creation of economic zones.
"(The AO) encourages industries to go the countryside so that we can accelerate rural progress through a robust development of special economic zones in the countryside. So in order to attract investors, we have to give them not just incentives, but (also) subsidies," she added.
Plaza further said the AO also directed all government agencies to support the special economic zones.
"Our plan is, every region should have international airport and seaport. These are most important to attract investors because how can they transport their goods if there is no airport, no seaport?," she added. (PNA)