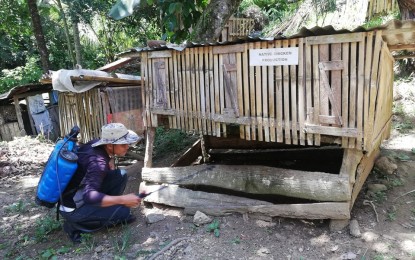 DAVAO CITY – A young farmer from this city is set to receive his award as the most outstanding young organic farmer in Davao region next month.
Janel Juaton, 27, a resident of Megcawayan, Calinan here, has been practicing organic farming since 2014. "Organic farming is very beneficial since you are nurturing crops without the use of synthetic chemicals," he said in an interview on Saturday.
"It is both beneficial to our health as well as the environment," Juaton added.
However, he said that shifting to natural farming is not an easy task since he waited for about three years to convert his land to become purely organic.
Currently, Juaton owns a 4.2-hectare land which is certified organic by Participatory Guarantee System (PGS) and Masipag Farmers Guarantee System (MFGS).
His farm was planted with various crops and has raised native chickens, goats and pigs. He also put up a fish pond for tilapia production. "There's a lot to consider when you go for organic like time issues, your potential marketing skills, your finances and your labeling," he explained.
Juaton was also given a special citation for being an outstanding young farmer/fisherfolk during the Regional Gawad Saka Awarding of the Department of Agriculture (DA) 11, in June.
He received PHP10,000 and a plaque. In 2016, he was part of the Young Filipino Farmers team that was trained in organic farming in Japan for one year.
"I was able to study the technologies used in Japan and have applied some of it in my own farm," Juaton said. With his success in organic farming, he was able to build his own house, bought a motorcycle and improved his farm.
"This is the first time that my organic thrust was commended. I hope more youth will be indulging into organic farming and my technologies will be replicated by other farmers," Juaton said.
The awarding ceremony will be in August during the Regional Organic Agriculture Congress which will be held in this city. (PNA)