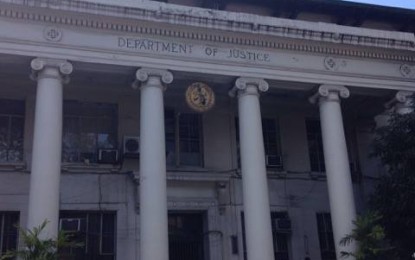 MANILA -- Justice Secretary Menardo Guevarra has ordered a comprehensive investigation into alleged anomalies at the Bureau of Customs (BOC).
In Department Order 383 dated July 26, Guevarra directed and granted Director Dante Gierran of the National Bureau of Investigation (NBI) authority "to conduct a thorough investigation and build up on the alleged graft and corrupt practices of the Bureau of Customs."
The NBI chief was likewise tasked "if evidence so warrants, to file the appropriate charges against persons found responsible."
The NBI was also directed to submit reports on the progress of the investigation and case build-up directly to the Office of the Justice Secretary.
Guevarra said he was acting based on allegations made by President Rodrigo R. Duterte in his latest State of the Nation Address.
Aside from Guevarra, Ombudsman Samuel Martires has also taken action and has begun investigating the BOC. (PNA)