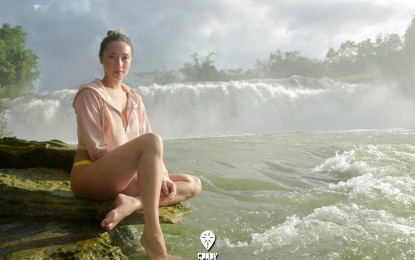 TACLOBAN CITY - The provincial government of Samar has lined up activities for the grander Samar Day celebration on August 11.
Samar 2nd District Rep. Sharee Ann Tan said Samar Day is the most exciting time for the people of Samar as local officials have been preparing for a grand celebration under the Spark Samar campaign.
The Samar Day 2019 activities kicked off on July 26 through the groundbreaking of the PHP80 million San Juanico Bridge aesthetic lighting project in Sta. Rita town.
Other activities include inter-town basketball and volleyball tournaments, drum and lyre competition, singing contest, Lulugayan falls and eco-village launching in Calbiga town, Mutya ng Samar beauty pageant, and Teachers Night.
On August 11, there will be a thanksgiving mass, commemorative program, and presentation of Tandaya Festival of Festivals after a civic and festival dance parade.
Tandaya Festival, now in its 7th year, is celebrated every August 11 during Samar Day, showcases local talents and artistry as well as various products in Samar province.
Tandaya is the ancient name of the province, the term being used by the local government in their tourism promotion under Spark Samar campaign.
"With the theme, "Samar Ko, Gugma Ko," (My Samar, My Love) join us as we express our love for our beloved province! Be sure to save our Samar Day schedule of activities and take part in all the festivities," Tan said in her message posted on social media on Monday.
Samar Day was previously celebrated every November 10 to commemorate the election of the first officials of the province. During the martial law era, the celebration was moved to August 23.
In the late 1970s, officials change the date to August 11 to commemorate the day Queen Isabel of Spain signed the royal decree that established Samar as a separate province from Leyte. (PNA)