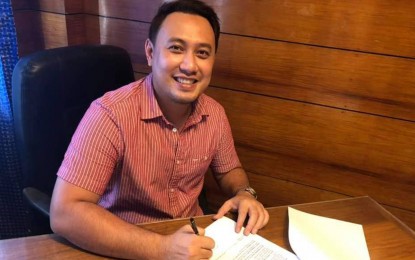 DAVAO CITY -- The municipality of Jose Abad Santos (JAS) in Davao Occidental province has prohibited the manufacture, importation, sale, and use of single-use plastic straw.
In an interview on Monday, Mayor Jason John Joyce said he signed Executive Order 19-011 last August 15, ensuring the proper segregation, collection, transport, storage, treatment, and disposal of solid waste through the formulation and adoption of the best environment practice in ecological waste management, excluding incineration.
"I have noticed a lot of plastic straws in the rivers and seas. That's why I initiated to ban the use of plastics here in JAS. In the next few months, we will endeavor to widen the scope, to include all single-use plastics," Joyce said.
He clarified that he would review all policies to ensure that they are not anti-poor.
"For now, it is so hard to ban the use of shampoos, sachets for condiments and the like, since these are common products bought by our people. But for the straws, we can live without it," he said.
Joyce said that plastic wastes pose a serious danger to the environment, especially to Jose Abad Santos being a coastal town, and affect biodiversity, birds and marine mammals, which often mistake plastic wastes for food.
He also gave a one-month adjustment period for businessmen engaged in selling plastic straws.
For concessionaires and ambulant vendors in the municipality, the sanctions for those who fail to abide by the law are as follows: first offense, a PHP500 fine; second offense, a PHP1,000 fine; and third offense, a PHP2,000 fine: and cancellation of business permits.
"We encourage the Jasenyos to use sustainable products that will help curb plastic pollution," he added.
JAS is a first-class municipality in Davao Occidental with a population of more than 70,000. It is the southernmost municipality on the mainland of Mindanao island.
The coastal town is the second largest municipality in Davao Occidental after Malita. (PNA)