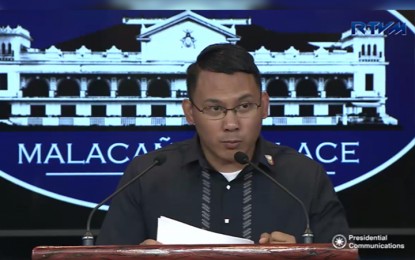 MANILA -- Former National Youth Commission (NYC) chairperson Ronald Cardema may have committed another possible violation of the Omnibus Election Code (OEC), an official of the Commission on Elections (Comelec) said Thursday.
Comelec Commissioner Rowena Guanzon noted that Cardema, who was disqualified as the first nominee of the Duterte Youth party-list, may be held accountable for engaging in partisan political activities while he was still in public office.
"May 2, 2019, Cardema was chair of NYC and chairman of Duterte Youth. He engaged in partisan political activity while in office. This is a crime," Guanzon said in her Twitter account, @commrguanzon.
She added that she will refer the matter to their Law Department.
The OEC prohibits any officer or employee in the civil service, except those holding political offices, to directly or indirectly, intervene in any election campaign or engage in any partisan political activity, except to vote or to preserve public order, if he is a peace officer.
Earlier, Guanzon directed the Law Department to look into the possibility of filing an election offense case against Cardema for material misrepresentation.
This was after he stated under oath that he was qualified to be representative of the youth sector despite being overaged. He is already 34 years old.
Under the Party-list Law, a nominee of the Youth Sector must be at least 25 years old but not more than 30 years old on Election Day.
In her separate concurring opinion, Guanzon accused Cardema of misrepresenting his eligibility and qualifications in his Certificate of Nomination and Acceptance submitted to the commission.
Under the OEC, any person found guilty of any election offense shall be punished with imprisonment of one to six years, disqualification from holding public office, and deprivation of the right of suffrage. (PNA)