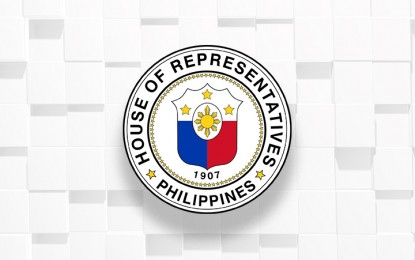 MANILA -- Several party-list lawmakers on Thursday expressed their dismay over reports that convicted rapist and murderer Antonio Sanchez may soon be released from jail due to his supposed good conduct.
They said some amendments should be made on Republic Act 10592 to prevent persons convicted of heinous crimes from availing of the same.
Anti-Crime and Terrorism Community Involvement and Support (ACT-CIS) party-list Rep. Eric Go Yap said he was so "saddened" by the development that he immediately wrote a letter asking Justice Secretary Menardo Guevarra to thoroughly review Sanchez's case before releasing the latter.
"Nakakalungkot. I wrote a letter to Justice Secretary Guevarra trying to convince him na pag-aralan nya muna, huwag basta-basta ire-release (review it first, and not just release him). Pag-aralan nya muna mabuti bago sya gumawa ng isang malaking desisyon (He has to study it thoroughly before making a big decision)," he said during the weekly party-list forum at the House of Representatives.
"While we believe that Guevarra is guided by his wisdom, we also believe that in convincing him to conduct a careful review of the matter, he will do the right thing, not just for the sake of the prisoners but also for the victims and would-be victims," Yap added.
Yap said he will file a bill to amend RA 10592 so that persons convicted of heinous crimes would be prevented from securing an early release from jail due to good conduct time allowance (GCTA).
"Good conduct may be provided under the law, but it should be limited to certain crimes only. Not all crimes should be included," he said.
"We will file an amendment to this law. There should be a criterion on who can avail of this law," Yap said.
He, however, clarified that the ACT-CIS is not after Sanchez, but his case served opened them to the fact that the law has loopholes.
He said in crafting the amendments, a careful study needed to set the criteria and the circumstances surrounding the commission of the crime.
"Rape with murder, and massacre, and other heinous crimes should not be included under the good conduct law. Also to be taken into consideration is the rights of the victims. The rights of the victims and their families are more important to me than the rights of the convicted," he said.
"I am not saying that convicts could no longer reform. Everyone commits mistakes and everybody can change. But there should be a longer screening process before convicts could be set free," Yap added.
His sentiments were shared by DUMPER-PTDA party-list Rep. Claudine Diana Bautista who said no one can discredit that Sanchez "committed a grave offense -- murder and rape."
"They (justice department officials) need to take into consideration the victims and their families affected by the crime committed on them," she said in the same media forum.
"We have to carefully review their cases before they decide to free them," Bautista said as she expressed support to amending RA 10592.
For Ako Bicol party-list Rep. Alfredo Garbin Jr., Sanchez is not even qualified to avail of the GCTA rule.
"Established facts and records would reveal that convicted rapist and murderer Antonio Sanchez violated prison rules. How in the world is smuggling illegal drugs and contraband in his jail cell would constitute good behavior?" he said in a statement.
On Tuesday, Guevarra said Sanchez, as well as thousands of other convicts, might soon be released under the 2013 law that credited good conduct during imprisonment.
Sanchez a former mayor of Calauan, Laguna, was sentenced in 1995 to seven counts of reclusion perpetua (or 40 years imprisonment) over the murder of University of the Philippines Los Baños students Eileen Sarmenta and Allan Gomez. Sarmenta was also raped.
Under RA 10592, all prisoners, including those under preventive imprisonment may qualify for the reduction of their sentences.
Passed on May 29, 2013, the law increased the number of days that may be credited for GCTA and allowed the additional deduction of 15 days for each month of study, teaching, or mentoring service.
It also expanded the special time allowance for loyalty and made it applicable even during preventive imprisonment.
According to the Bureau of Corrections (BuCor), Sanchez was found to have violated prison rules several times in the past.
Among them was the PHP1.5 million worth of illegal drugs found in his cell in 2010, and the discovery of a flat-screen TV and air conditioning unit in his cell in 2015.
"He is absolutely unqualified for the law that favors inmates who show exemplary behavior. To do otherwise is to caused ignominy and more suffering to the victims' family," Garbin said. (PNA)