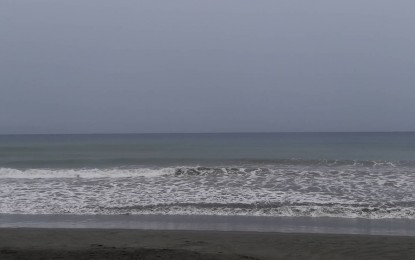 BALER, Aurora -- The Provincial Disaster Risk Reduction and Management Council (PDRRMC) headed by Governor Gerardo Noveras on Tuesday ordered the local disaster management units to conduct preemptive evacuation of residents living in low-lying areas as Tropical Storm "Jenny" (Podul) may make a landfall in this province either Tuesday night or Wednesday morning.
PDRRM Officer Elson A. Egargue said the move is a precautionary measure for the possible impact of the tropical storm.
"Preemptive evacuation of residents in low-lying areas in the town of Maria Aurora is being implemented this (Tuesday) afternoon," Egargue said.
He also disclosed the implementation of a no-sailing policy throughout the province effective on Tuesday.
"Fisher folks and owners of small fishing boats have been warned against venturing out into the sea. Likewise, residents in the coastal towns should stay away from seas to keep them safe," he said.
He also reminded residents living in mountainous areas to be extra careful as tropical cyclone wind Signal No. 2 was raised in the province.
"We are ready for tropical storm Jenny and we are now on red alert status wherein all the personnel of the local disaster risk reduction and management office in the province are on duty 24/7," Egargue said.
Meanwhile, Army Lt. Col. Jose Mari F. Torrenueva II, commander of the 91st Infantry "Sinagtala" Battalion of the Philippine Army based in Barangay Calabuanan here, said soldiers are already prepared for the weather disturbance and ready to extend any humanitarian assistance and disaster response measures in their area of responsibility.
He added that all of their resources, such as trucks and rescue equipment, are available if needed.
"We assured the public that we are prepared to assist and respond to calamities especially in areas expected to be battered by tropical storm Jenny," he said.
Meanwhile, classes in the province were suspended.
The local government units (LGUs) that canceled classes in all levels, both in public and private schools, are Baler, Dingalan, Dipaculao and Casiguran.
On the other hand, classes from pre-elementary to high school, both in public and private schools, were suspended in Dilasag and Maria Aurora.
The town of San Luis, meanwhile, declared the suspension of classes only for the elementary level, both in public and private schools. (PNA)