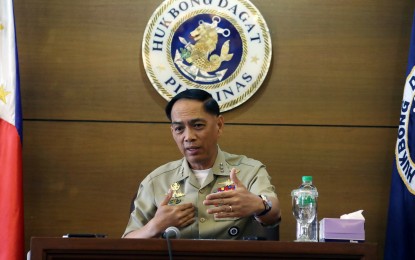 MANILA -- The Philippine Navy (PN) is scheduled to commission into service four additional amphibious assault vehicles (AAVs) and three more multi-purpose attack craft (MPAC) next month.
"The four AAVs along with the three MPACs will be commissioned into service this coming September 16," Navy flag officer in command, Vice Admiral Robert Empedrad said in a press briefing held at the PN headquarters in Naval Station Jose Andrada in Manila Wednesday.
The first four AAVs were commissioned at the 121st PN founding anniversary during ceremonies at Naval Base Heracleo Alano, Sangley Point, Cavite last June 17.
While the second batch of AAVs arrived this August and had successfully completed their Technical Inspection and Acceptance Committee on the same month.
The AAV contract is worth PHP2.42 billion.
These vehicles are armed with .50-caliber machineguns, 40mm grenade launchers and smoke launchers.
Meanwhile, the three MPACs will be also be armed with Spike-ER surface-to-surface missiles, Empedrad added.
This would boost the number of missile-armed MPACs of the PN to six.
These boats were also delivered early this month.
The MPACs will be called the Mark IV and production started in November last year. Empedrad earlier said that the builders of the MPACs are the same as the previous Mark II and III.
The PN's three Mark IIIs MPACs were built by the Subic-based Propmech Corporation and activated on May 22, 2017.
These boats can cruise up to 45 knots and are armed with remotely-controlled .50-caliber machineguns aside from the Spike-ER missiles. (PNA)