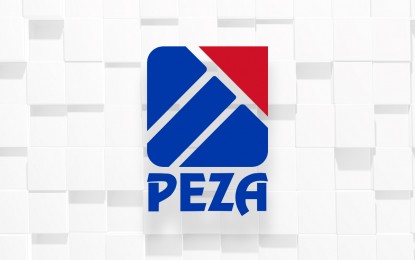 MANILA -- The Philippine Economic Zone Authority (PEZA) is seeking the application of a move to rationalize tax incentives on domestic enterprises first, while retaining perks for export-oriented industries in the economic zones to enable them to benefit from the trade war between the United States and China, and other global opportunities.
PEZA Director General Charito Plaza said they "feel that Corporate Income Tax and Incentives Reform Act (CITIRA) is actually a very good program" as it incentivizes companies which are performing well.
"But let us not test it on the exporters because our exporters' incentives must be globally competitive and the PEZA incentives are already tried, tested and proven effective, so why are we changing? Unless it did not work. We continue to gain, we did not lose," she told reporters this week on the sidelines of digital disruption forum.
Plaza noted that local government unit (LGU) hosts of economic zones and industries are also showing continuous growth while providing jobs to more Filipinos.
Formerly called Tax Reform for Attracting Better and Higher-quality Opportunities (Trabaho) bill, CITIRA aims to reduce corporate income tax and rationalize tax incentives.
Plaza pointed out the CITIRA bill is ideal for domestic enterprises to encourage them to increase domestic production, manufacturing, and export capability of the Filipinos and thereby lessen importation-dependence of the country.
"Mas lalong ma-attract yung mga exporters (will be more attracted) because the value chain, the supply chain is complete and it will give them the lower cost of production, hindi na sila mag i-import (they don't need to import anymore) because it's available in the domestic enterprises," he explained.
Plaza also appealed to President Rodrigo Duterte to exempt PEZA from rationalization of tax incentives under the CITIRA bill to attract more investors amid global opportunities. (PNA)