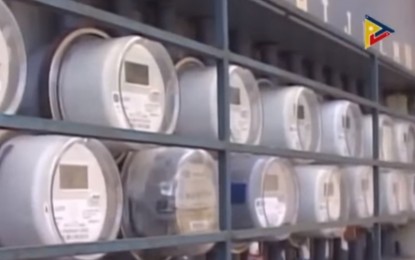 MANILA -- The chairman of the House Committee on Energy on Wednesday lauded the recently-signed power supply deals totaling 1,200 megawatts as a "welcome development" that is aligned with the Duterte administration's goal of bringing down the cost of electricity and ensuring a steady and continued supply of power across the country.
In a statement, Marinduque Rep. Lord Allan Velasco said the Competitive Selection Process (CSP) recently by Manila Electric Co. (Meralco) "successfully resulted" in the award of power supply agreements (PSA) to Ayala-led Phinma Energy Corp., San Miguel Corp.'s San Miguel Energy Corp. (SMEC) and South Premiere Power Corp. (SPCC).
He said these new deals would result in a "very price competitive" and lower than prevailing generation charges.
"We laud the Department of Energy (DOE) and its head, Secretary Alfonso Cusi, as well as industry players and stakeholders for acting swiftly to boost government initiatives in finding ways to provide adequate power supply at lower costs to the end-users," Velasco said.
The lawmaker also noted that the landmark Murang Kuryente Act would "set the stage" for these power deals to make available a "reliable, resilient and inexpensive energy supply" to Filipino consumers.
Once the new supply agreements are implemented, Meralco consumers are expected to save PHP9.46 billion annually for 10 years.
Phinma Energy Corporation offered to supply Meralco 200 MW with an all-in headline rate of PHP4.7450 per kilowatt-hour (kWh) and computed all-in levelized cost of electricity (LCOE) of PHP4.8849/kWh; SMEC for 330 MW at all-in headline rate of PHP4.6314/kWh and computed all-in LCOE of PHP4.9299/kWh; and SPCP for 670 MW with an all-in headline rate of PHP4.6314/kWh and computed all-in LCOE of PHP4.9300/kWh.
These bids are much lower than the all-in headline rate, inclusive of value-added tax (VAT), of PHP4.9196/kWh and computed all-in LCOE PHP5.3694/kWh reserve prices pre-determined by Meralco based on recently Energy Regulatory Commission (ERC)-approved contracts and disclosed only upon the opening of bids.
Meralco said the resulting prices from the CSP are significantly lower than their average generation cost today of around PHPP5.88 per kWh. (PNA)