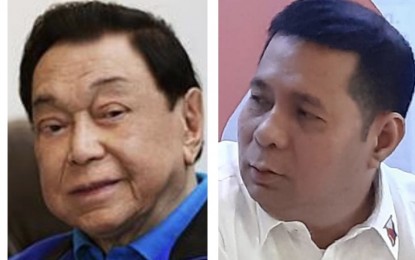 CEBU CITY – A city official here on Friday urged the region's Philippine Drug Enforcement Agency (PDEA) and the Police Regional Office to conduct an inventory and destruction of confiscated illegal drugs to debunk reports on recycling.
Councilor Antonio Cuenco said the public has the right to know how many kilograms of shabu are in the custody of the PDEA-7 and the Philippine National Police Crime Laboratory in the region.
Cuenco is a former Cebu City South District representative who authored Republic Act 9165, the Comprehensive Dangerous Drugs Act of 2002.
He delivered a privilege speech during a City Council session on Thursday, urging the two law enforcement agencies to provide them the result of their inventory and to destroy the confiscated illegal drugs as mandated by law.
"We are not accusing anyone. What we want to know is where are these seized drugs," Cuenco later said in a radio interview.
Cuenco's spokesperson, lawyer Paul Clarence Oaminal, who wrote a law book on RA 9165, said the measure mandates an ocular inspection of the seized illegal drugs within 72 hours from the filing of a drug case.
Oaminal said that after the inspection, the presiding judge of the Regional Trial Court handling the drug case has 24 hours to issue an order for the destruction of the drugs confiscated by any anti-drug law enforcement unit that caused the filing of the charges against the drug suspect.
He said that both the PDEA and the Crime Laboratory have become the custodian of seized drugs.
He also said he wrote PRO-7 Regional Director Debold Sinas, suggesting a dialogue with the RTC judges who are handling drug cases in order to lay down a clear-cut policy on the destruction of the seized drugs, following the chain of custody as mandated by law.
"Our purpose here is to secure the evidence and to avoid its recycling. Timely destruction of those drugs are the best way to avoid the recycling. We are not accusing that there is recycling happening. But the public has not been informed where are those drugs now," he said.
PDEA-7 Regional Director Wardley Getalla, for his part, said the agency is strictly following the procedures on the chain of custody of seized evidence in anti-drug operations.
He assured the public that they are following strict procedures from confiscation, recording and examining the drugs.
Getalla also said that their laboratory's storage facility where the drugs are being kept are secured and locked, with closed-circuit television cameras installed inside and outside the said facility. (PNA)