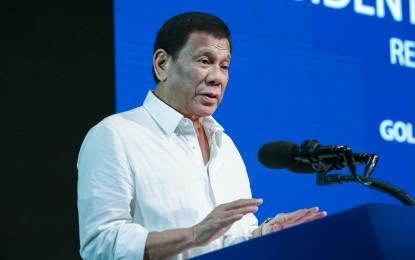 MANILA-- President Rodrigo Duterte has ordered the creation of the National Council Against Child Labor (NCLC) to amplify government efforts to protect the rights of vulnerable sectors, especially the children.
Under Executive Order No. 92 signed on September 17, President Duterte directed the NCLC to formulate a national action plan for the effective enforcement of RA No. 7610 or the act deterring child abuse and exploitation.
The NCLC is expected to establish child-appropriate mechanisms, including the conduct of capacity-building activities for child laborers and their families toward their meaningful participation and empowerment.
The NCLC is also tasked to foster cooperation with international development agencies to provide expert advice on the implementation of the United Nations Convention on the Rights of the Child, International Labor Organization (ILO).
According to the EO, the Council will be composed of the departments of Labor and Employment, Social Welfare and Development, Education, Health, Justice, the Interior, and Local Government, Agriculture, and Environment and Natural Resources.
Also included in the group are the National Commission on Muslim Filipinos, Philippine Information Agency, Technical Education and Skills Development Authority, Council for the Welfare of the Children, National Youth Commission, Philippine Statistics Authority, Philippine National Police, and the National Anti-Poverty Commission. (PNA)