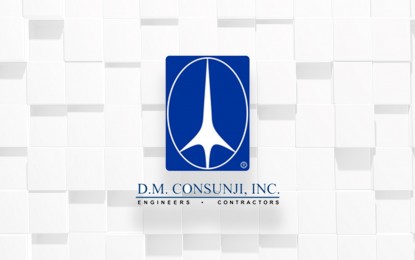 MANILA -- The consortium undertaking the toll bridge connecting mainland Cebu and Mactan Island aims to hire up to 3,000 more workers as the project hits its peak in the coming months.
"Maraming mga (many) locals they want to be part of this big project. Those working overseas go home just to be part (of this project)," D.M. Consunji Inc. (DMCI) President and Chief Executive Officer Jorge Consunji said in an interview over the weekend.
Consunji said new construction activities for the Cebu-Cordova Link Expressway (CCLEX) require more workers, including installation of precast, special cables, and coastal line.
At the end of September, Cebu Link Joint Venture, the consortium of Acciona, First Balfour and DMCI building the CCLEX, had a total workforce of 1,846 direct and indirect hires.
In a statement, the DMCI said concrete piling for the two towers of the main bridge was completed in May while the lower pylons are nearing completion. The piling works for the Cebu viaduct are almost complete while Cordova viaducts were finished last month.
Construction of the ramps that will connect CCLEX to Cebu Coastal Road is ongoing.
At 8.25 kilometers, the infrastructure will be the longest bridge connecting two islands in the country. The main bridge will have a span of 390 meters and a navigational clearance of 51 meters to allow large vessels to pass underneath.
The toll bridge is targeted to be completed by 2021 in time for the 500th anniversary of the arrival of Christianity in the country. (PNA)