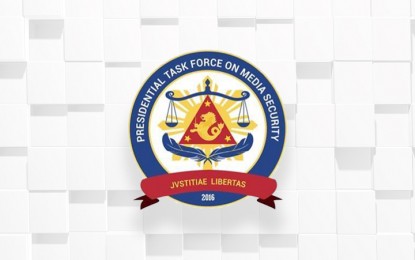 MANILA -- The Presidential Task Force on Media Security (PTFoMS) is now investigating the attempt on the life of a radio journalist in Tacurong City, Sultan Kudarat who is in critical condition after being shot by unidentified assailants on Wednesday.
PTFoMS co-chairperson, Undersecretary Joel Egco said his office conducted the prompt investigation, as it strongly condemned the "coward" ambush on Benjie Caballero, acting station manager of Radyo ni Juan FM and provincial stringer for Remate tabloid.
Egco, quoting a police report, said Caballero is fighting for his life after he was shot five times by two armed men while he was waiting for a ride in Poblacion, Tacurong City in Sultan Kudarat province on Wednesday afternoon.
Caballero, who also serves as president of the Sultan Kudarat Provincial Task Force on Media Security, is being treated at Saint Louis Hospital in Tacurong City.
"Let us all pray for Benjie's survival. Arnel Palada, a friend who is at the hospital, told me that Benjie is still fighting and he will undergo surgery anytime. Packs of blood had arrived at the hospital," Egco said in a statement.
"We are now investigating this case and we will get to the bottom of this and get his attackers," he added.
Egco noted that Caballero, his personal friend, has no known enemies, but was "very critical of a powerful political clan in Maguindanao."
He likewise revealed that he was told by Caballero that a "powerful politician" is the financier of the Radyo ni Juan FM.
The PTFoMs chair, however, did not disclose the identity of the alleged political family in Maguindanao and the supposed politician financing the radio station where Caballero is working.
But Egco bared that the task force's "sources" were raising the possibility that the victim "may have drawn the ire of some people he dealt with in a financing business he was involved with."
Egco said the PTFoMS is on top of the situation and is closely coordinating with the authorities with regard to Caballero's case.
He added that follow-up investigations are being monitored by his office.
"I am very sure that Benjie knew who would have wanted him dead," Egco said. "I also call on the victim's benefactors to fully cooperate with us and assist the victim."
Egco said the Caballero's ambush is considered "work-related, unless further investigation proves otherwise."
He said the PTFoMs has already asked Tacurong City police chief, Lt. Col. Rey Egos to secure the hospital where Caballero is being treated. (PNA)
---