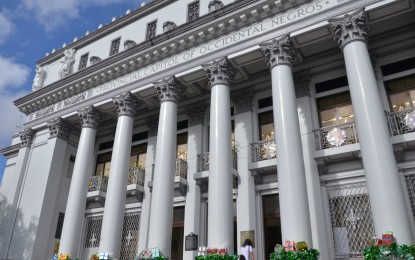 BACOLOD CITY -- The Department of Information and Communications Technology (DICT) is preparing to set up a free Wi-Fi service within the provincial capitol building and lagoon here.
DICT-Negros Occidental Romeo Tome said the first access point has already been installed inside the building, as of Monday.
Two more access points will be installed and operational within the year, he added.
One access point located inside the Capitol compound will serve the provincial government offices and their clients while another one will have an effectivity range covering the lagoon premises.
"We are looking at faster and more efficient delivery of government services once the free Wi-Fi access starts," Tome said, noting that if the internet connectivity increases, the gross domestic product growth of an area also increases.
The socio-economic activities get a boost because of easy and faster internet connection, he added.
On Oct. 24, the DICT-Negros Occidental launched the free Wi-Fi live site in its provincial office along Aguinaldo Street, which is within the vicinity of the Provincial Capitol and other government offices.
Tome said applicants for clearance in the nearby office of the National Bureau of Investigation-Bacolod also benefit from the free Wi-Fi access.
In Negros Occidental, the free Wi-Fi first went live in San Enrique town in early October as part of the government's "Free Wi-Fi for All" program, which also covers first to sixth class municipalities.
Up next in the province are nine other municipalities, including E.B. Magalona, Pulupandan, Ilog, Murcia, Candoni, Moises Padilla, La Castellana, Hinigaran, and Binalbagan.
Republic Act 10929, or the "Free Internet Access in Public Places Act", mainly aims to promote knowledge-building among citizens and enabling them to participate in the evolving information and communication age.
The law provides for free internet at access points, such as national and local government offices, public basic education institutions, state universities and colleges, technology institutions, public hospitals, health centers, rural health units, public parks, plazas, libraries, barangay reading centers, public airports and seaports, and public transport terminals. (PNA)