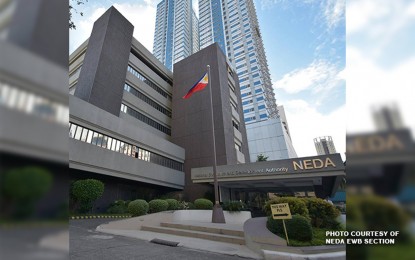 MANILA -- The country has developed an institutionalization roadmap for management of natural resources that contribute to development, as the economy is in sharp upward trajectory of growth.
National Economic and Development Authority (NEDA) Undersecretary Rosemarie Edillon said they already submitted a natural capital accounting (NCA) institutionalization roadmap, and is up for discussion with the Philippine Statistics Authority (PSA) board.
"One of the side effects of this economic growth trajectory is the rapid urbanization which by 2050, we estimate that around 60 percent of total population will be living in the urban areas," she said in a press briefing on Monday.
Citing the PSA data, Edillon said it is estimated that there will be an additional 8.3 million Filipinos by 2022, while the population is projected to reach 140 million by 2040.
The NEDA official noted that air and water quality is declining and solid waste generation is increasing.
"We need to understand that with respect to sustainable consumption and production (SCP), it's really making sure that our economic growth is not at the expense of the needs of the future generation," she added.
Edillon cited emerging actions to advance SCP in four key areas: policy and regulation; research and development, technology and innovation; infrastructure; and promotion and education.
In the short term, she said actions to promote SCP include among others institutionalizing NCA; and development of knowledge-management platforms and big data inter-operable infrastructure to support NCA and ecosystems accounting, including valuation of ecosystems services. (PNA)