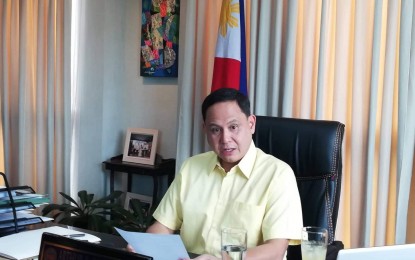 ILOILO CITY -- In the wake of the reports of the persistent illegal fishing activities in northern Iloilo towns, the provincial government is eyeing to form an alliance for coastal resource management.
Iloilo Governor Arthur Defensor Jr. met with fifth district town mayors in the province, Bureau of Fisheries and Aquatic Resources (BFAR) officials, and law enforcers at Ajuy town last Nov. 13, to address the issue.
"We discussed the coast resource management, especially focusing on illegal fishing because there are still a lot of challenges there," he said in an interview on Monday.
Citing BFAR, Defensor said some policies required some of the parts of the sea that yielded more catch be given a rest.
"But there is still recurrence of dynamite fishing and other means of illegal fishing and revival of the alliance for coastal resource management is one of the concrete steps to address the issue," Defensor said.
The alliance, a non-stock, non-profit corporation, is composed of the municipal mayors of the towns in Ajuy, Balasan, Barotac Viejo, Batad, Carles, Concepcion, Estancia, Lemery, San Dionisio, San Rafael, Sara and will serve as a "vehicle that delivers the programs in the coastal resource management."
The governor also sought another date for a meeting with the alliance to clarify each of the member's responsibilities that will strengthen the organization.
"Starting from the barangay, going to the municipality, the province, and the maritime unit, the civil service organization, we will meet again so that we will have an inventory of what we have for our operations to be coordinated," he said. (PNA)