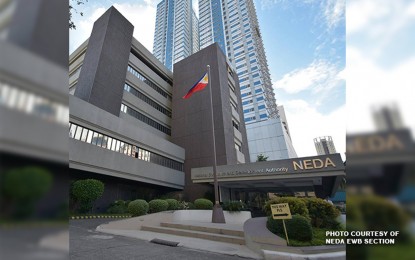 MANILA -- The National Economic and Development Authority (NEDA) Board on Friday confirmed the approval of the Tagum-Davao-Digos segment under the first phase of the Mindanao Railway Project.
According to a press release from the Department of Transportation (DOTr), the NEDA Board's confirmation came following prior approval from the NEDA Investment Coordination Committee – Cabinet Committee for the project.
In a message sent to reporters, DOTr Assistant Secretary Goddes Hope Libiran said the project would be funded through official development assistance (ODA) from China and was estimated to cost PHP81.69 billion.
She added that the groundbreaking for the project would begin in the first quarter of 2020.
DOTr Assistant Secretary for Railways and Project Implementation - Mindanao Cluster Eymard Eje said the loan agreement for the project has yet to be signed by China as it requires a project contract agreement before a loan agreement follows.
"China ODAs are different from Japan. For Japan ODA, the loan comes first then Project Contract Agreement," Eje said.
He added that the Department of Finance would be responsible for obtaining the loan after the signing of the project contract agreement for the MRP phase one.
DOTr Secretary Arthur Tugade said the project would spur economic growth in the region as he thanked the NEDA Board for the approval.
"This builds on the dream of President Rodrigo Duterte to generate development in Mindanao through an efficient rail system that will not only move people throughout the island of Mindanao but will also generate needed economic growth," Tugade said.
The Tagum-Davao-Digos segment of the MRP, the DOTr said, aims to establish a 74-kilometer at-grade and 26-kilometer elevated (viaduct) commuter railway from Tagum City in Davao del Norte to Digos City in Davao Del Sur—only one part of the proposed 830-kilometer MRP Loop.
The segment consists of eight stations located in Tagum, Carmen, Panabo, Mudiang, Davao, Toril, Sta. Cruz, and Digos. (PNA)