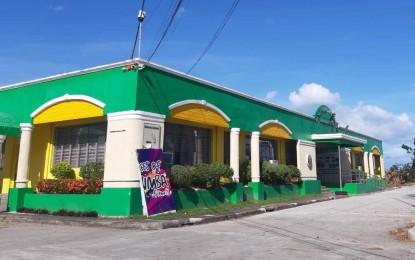 TACLOBAN CITY -- The 36-year-old American admitted at a hospital in this city for suspected 2019 novel coronavirus (2019-nCoV) is still under observation even after he was found negative of the virus based on results released on Thursday.
The Department of Health regional office here said the Research Institute of Tropical Medicine will still run more tests for any possible strain of coronavirus.
"The person under investigation (PUI) will be discharged once subsequent negative laboratory results are in and per clearance of attending physician," the DOH said in a statement issued late Thursday.
The PUI is a 36-year-old American who works in Wuhan City in China and arrived in Tacloban City last Jan. 17, 2020 with "influenza-like symptoms" such as unproductive cough and fever.
His health condition prompted him to seek medical attention. He has been isolated in a hospital here since January 23. The patient is now in good condition, with normal vital signs, no cough, and no fever, according to DOH.
The health department collected the sample from PUI on Jan. 25 and was sent to RITM on January 27.
Health Secretary Francisco Duque III on Thursday confirmed a 38-year-old Chinese female as the first case of the 2019-nCoV in the country.
In a press briefing, Duque said the laboratory results of the patient arrived on Thursday from the Victorian Infectious Disease Reference Laboratory in Melbourne, Australia.
To date, the DOH has recorded a total of 29 persons under investigation (PUIs) in Metro Manila, Central Visayas, Mimaropa, Eastern Visayas, Northern Mindanao, and Davao.
Of the total number, 23 PUIs are currently admitted and five have been discharged but are still under strict monitoring and one death, whom health officials said died of pneumonia. (PNA)