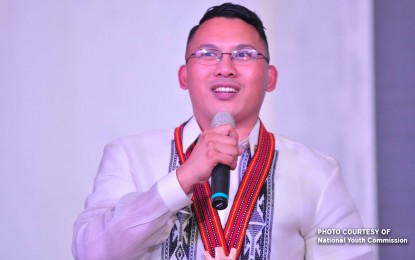 MANILA -- The Commission on Elections (Comelec) has ruled to disqualify former Duterte Youth nominee Ronald Cardema from representing the party-list in the House of Representatives.
In its nine-page resolution, the Commission en banc has affirmed the decision of the First Division declaring the group's supposed nominee as ineligible.
"Wherefore, premises considered, the Commission En Banc affirms the Resolution dated 05 August 2019 of the Commission (First Division) and resolves to grant the Motion to Withdraw (Verified Motion for Reconsideration filed on August 13, 2019). The Resolution dated 05 August 2019 of the Commission (First Division) is now Final and Executory," said the ruling promulgated on February 5 released on Thursday.
It added that the withdrawal of the motion for reconsideration (MR) "solidified the ruling in the Assailed Resolution that unmistakenly declared" Cardema as ineligible for the post.
The poll body said Cardema's decision to withdraw his MR also showed that he has accepted the decision of the division.
"Respondent, by his own voluntary act of withdrawing as the nominee of Duterte Youth, has finally accepted the decision of this Commission (First Division) that he is not eligible as a nominee of Duterte Youth, which decision is now final and executory," the poll body said.
The Comelec added that they fully support the ruling of the division in declaring Cardema as ineligible to represent the party-list and the reasons presented by the latter.
"All told, we give our stamp of approval to the findings of the Commission (First Division) that Respondent is not eligible for nomination as the youth representative of Duterte Youth in the House of Representatives," it said.
Last August 5, the Comelec First Division canceled the nomination of the 34-year-old Cardema as the first nominee of Duterte Youth party-list for being overage.
A youth sector party-list representative requires its nominees to be between 25 to 30 years old.
He filed his MR on August 13 before the Comelec en banc but on September 23, he filed a Motion to Withdraw it.
The petitions for Cardema's disqualification were filed by youth leaders Raoul Manuel, Paula Janer, and Raainah Punzalan; and by Aunell Angcos, Cyra Aurelio, and Hannah Navarozza.
Sought for comment, Cardema welcomed the decision but said it is already "moot and academic".
"That is already moot and academic because I already withdrew as a Nominee last August and with that I also withdrew my Motion for Reconsideration (my entire defense/explanation against the decision of the first division) also last August. I would like to thank Comelec for also stating in that same Comelec En Banc Resolution that 'Duterte Youth must now be allowed to occupy its seat in the House of Representatives'," he said. (PNA)