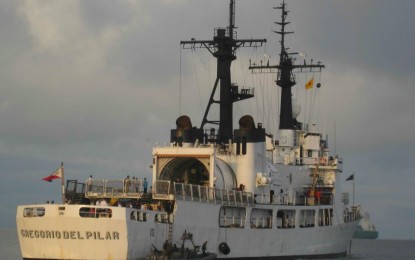 MANILA — Plans to install heavier weapons on the three Gregorio del Pilar-class offshore patrol vessels of the Philippine Navy (PN) are in place, its chief said Friday.
"That will come later. Right now the (ongoing) del Pilar-class upgrade will involve the installation of (a) sonar (system), installation of (a) combat management system, and the installation of (an) air-search radar," Navy flag-officer-in-command, Rear Adm. Giovanni Carlo Bacordo, said in an interview.
The del Pilar-class offshore patrol vessels are armed with a 76-mm. Oto Melara automatic cannon, 25-mm. and 20-mm. light cannons, and .50-caliber machineguns.
Bacordo added that a sonar system would be useless if it is not augmented with a weapon system capable of prosecuting hostile submarine contacts.
"If you put on a sonar (system), what will (you use to prosecute) a submarine (contact)," he added.
Bacordo was referring to the del Pilar-class upgrade program bagged by South Korean defense manufacturer Hanwha Systems Co., Ltd. and has a contract price of PHP1,304,200,000.
This seeks to beef up the three ships' electronic capabilities and make them more capable of patrolling and conducting inter-agency operations in the country's territorial waters. (PNA)