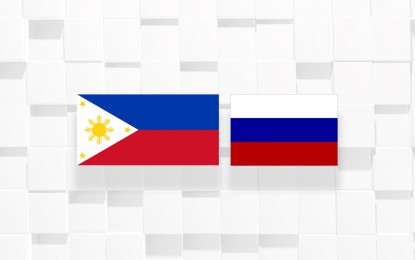 MANILA — Rather than a military alliance, the Russian government is pushing for a robust partnership with the Philippines, Russian Ambassador to Manila Igor Khovaev said Monday.
"I would like to point out that the goal of our common work here is not trying to contain someone or to create some sort of alliance. In Russia, we have no appreciation of military alliances because in the best case, they provide security for a selected few member states at the expense of others," he said during a speech on the occasion of the Russian Armed Forces Day in Makati City.
Khovaev said Russia prefers establishing "equal partnerships" in the region where a "fair system" is in place to guarantee the same level of security for all the players in the international arena.
"Any other country can agree with us or disagree. We don't criticize other countries for their decision to build a military alliance, that's their sovereign rights, but as for us Russians, we always offer a robust equal partnership, not a military alliance," he said.
At present, he said Manila and Moscow have already developed ties that could serve as a foundation for an "effective" defense partnership in the future.
"Now our two nations have very favorable preconditions to build a robust strong partnership for many years ahead for the future generation. It's a unique chance in the history of our bilateral relationship and this chance must not be missed. Once again, we are talking about the partnership between two equal sovereign independent states — the keyword is equal," he said.
In the past few years, the two nations have conducted joint military drills and have also witnessed a number of port calls both by Russian and Philippine navy ships.
High-level delegations from the Department of National Defense have also attended significant military events and fora in Russia, said Khoveav.
"We have already initiated a number of joint military-technical projects but to tell you the truth, the full potential of our cooperation has yet to be explored. It is indispensable because we have common threats and challenges including terrorism, international drug trafficking, and piracy at sea," he said. (PNA)