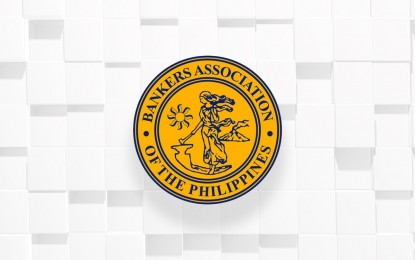 MANILA – Banks are urging the general public to utilize financial institutions' digital and online platforms for their payment requirements and inquiries as the government implements community quarantine to address the rise of coronavirus disease 2019 (Covid-19) cases.
In an advisory, Tan-led Philippine National Bank (PNB) said it will shorten by an hour the operations of its branches nationwide from 9 a.m. to 3 p.m. starting March 17, 2020 "to comply with the curfew being implemented in light of the spread of Covid-19".
"For ease of doing business, we encourage you to use your PNB Internet Banking and Mobile Banking App. For those still unenrolled, we recommend that you enroll in our digital channels: PNB Internet Banking
https://portal.pnb.com.ph/mib/login.do?app=PN
and the PNB Mobile Banking App (downloadable via App Store or Google Play)," it said.
The PNB also urged its clients to check its Facebook account, PNBph, and its website,
www.pnb.com.ph
, for more announcements.
Sy-led BDO Unibank, Inc. (BDO) said it is business-as-usual for all its branches and offices despite the community quarantine in Metro Manila.
It also assured its clients of an uninterrupted service through its over 1,400 branches around the country that are complemented by more than 4,400 automated teller machines (ATMs) and digital channels via internet and mobile platforms.
The bank assured its clients it has back-up sites for its business continuity plans (BCP), such as those for client servicing, trading and treasury, operations and information technology.
The BDO also said it has identified key personnel that will man both critical and non-critical units to ensure banking operations continue even in the event of a severe business disruption.
"To date, the impact of Covid-19 has been limited with the Bank experiencing normal loan and deposit growth. However, the longer-term impact is uncertain and will depend on the Covid-19's duration, depth and scale. With its robust business franchise and solid balance sheet, BDO believes it will remain resilient in the face of this current challenge," it added.
Ty-led Metropolitan Bank & Trust Company (Metrobank), in a disclosure to the Philippine Stock Exchange (PSE) Monday, said normal banking operations remain "except for adjustments in banking hours and cut-off times in response to similar adjustments in schedule instituted by the BSP and the BAP (Bankers Association of the Philippines).
It said its BCP is also in place "to ensure that disruptions to our operations and services are minimized or mitigated as we manage the evolving Covid-19 situation."
Aside from ensuring adequate measures to ensure smooth operations despite the present health situation in the country, the bank said it has also enhanced hygiene and sanitation in all its offices and branches, as well as implemented social distancing measures in line with the government's call.
"Metrobank is continuously monitoring the situation and will update our stakeholders should there be any significant developments. Rest assured that we will do our best to fulfill our promises of keeping both our customers and our fellow Metrobankers in good hands," the disclosure added.
The Security Bank Corporation (Security Bank) said it has also stepped up measures to ensure normal operations despite the threat presented by Covid-19.
In a disclosure to the PSE, the bank said it is encouraging its clients to use the online services like the Security Bank Online (SBOL) and the Digibanker for banking transactions.
Clients are also urged to call the bank's 24/7 customer hotline, 8887-9188 and e-mail their queries to
[email protected]

.ph
.
The BAP said it supports the government's measures on Covid-19.
The BAP said it is in constant close coordination with the Bangko Sentral ng Pilipinas to ensure continuity of banking services and operations to serve the public.
"The banking community shall adhere to the guidance set forth by the Department of Health and relevant agencies to ensure the safety of our people while we remain committed to deliver banking services to the public," it added. (PNA)