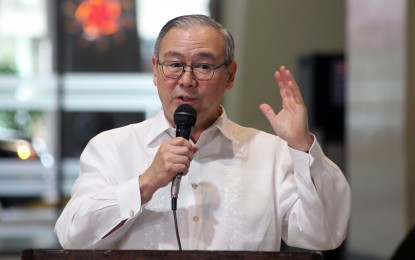 MANILA – The Philippine government has suspended the issuance of visas amid the continued spread of coronavirus disease 2019 (Covid-19) worldwide, Foreign Affairs Secretary Teodoro Locsin Jr. announced Thursday.
"Starting today, all our Embassies and Consulates will temporarily suspend visa issuance to all foreign nationals as well as the visa-free entry privileges of all foreign nationals," he said in a statement.
The order also covers foreigners who have previously secured a Philippine visa.
"All previously issued Philippine visas to foreign nationals are deemed cancelled. Visas already issued to foreign spouses and children of Filipino nationals remain valid," he added.
In a previous tweet, Locsin said the move is "one imperative step forward" a total ban on incoming foreign visitors of all nationalities with no exceptions.
"We've not adopted that imperative but I can't see how we can avoid it," he said.
Meanwhile, he clarified that outgoing travel, except for Filipino tourists, remains allowed.
The Inter-Agency Task Force for the Management of Emerging Infectious Diseases had earlier lifted the 72-hour window for individuals departing overseas. (PNA)