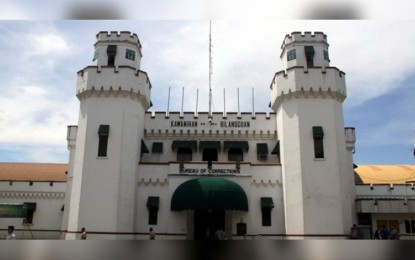 MANILA – The Bureau of Corrections (BuCor) on Wednesday assured continued processing of the persons deprived of liberty (PDLs) due for release through pardons, acquittals and those who have completed serving their sentence amid the enhanced community quarantine (ECQ).
In a message to newsmen, BuCor spokesperson Gabriel Chaglag said the agency continues to process the papers of those eligible for release, especially those considered with vulnerable conditions.
"Rest assured that BuCor will continue to explore ways how to expedite our processes in collaboration with DOJ and (the) Bureau of Pardons and Parole (BPP)," he said.
Chaglag said the agency has "not stopped its processes even during this time of ECQ and continues to process the release of PDLs with court acquittals, PDLs who have served their maximum sentence and the continuing review of the cases of the returnees."
Justice Secretary Menardo Guevarra on Monday said that even before the coronavirus disease 2019 outbreak, the DOJ had instructed the BuCor and the Board of Pardons and Parole (BPP) to expedite the release of or grant of executive clemency to old and sickly PDLs serving their sentence, for humanitarian reasons.
A petition filed by groups before the Supreme Court last week seeking the grant of temporary liberty to old and infirm PDLs in light of the Covid-19 crisis.
The DOJ has yet to receive a copy of the petition.
The BuCor and the BPP cater to the needs of inmates serving their sentence while the Bureau of Jail Management and Penology (BJMP) houses PDLs before conviction in pending cases before courts.
Prison officials earlier said any release of PDLs must be based on existing laws as they assured strict implementation of health and safety standards in the country's jails. (PNA)